Asian Heritage Month 2022: Reading Recommendations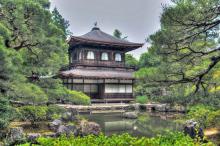 Need a summer reading list? We got you covered!
Published by Hermine Chan
May is Asian Heritage Month, and our resident bibliophiles, former W&L Peer Educator Jaden T., and Writing Services coordinator Hermine C. bring you a list of curated literature from Asian writers for your summer reading needs!   
Jaden's list:  
Personal Attention Roleplay - Helen Chau Bradley 
Bradley's immersive short story collection focuses on queer, Asian-Canadian characters grappling with sexuality, race, loneliness, codependency, and more. Nearly all of the short stories in Personal Attention Roleplay sucked me in, and left me itching to read more of Bradley's work. Their stream-of-consciousness style writing hits the right balance of personal and universal coming of age experiences in emerging adulthood, and left me thinking about these short stories long after I had closed the last page.   
She Who Became the Sun - Shelley Parker-Chan 
She Who Became the Sun is an epic, sweeping, queer reimagining of the founding emperor of the Ming dynasty's rise to power. The novel follows Zhu Chongba, an orphaned peasant girl who assumes her deceased brother's identity -- and prophesized greatness. While Zhu transitions from her role as monk in a Buddhist monastery, to climbing the ranks of a rebel army, the novel also follows the story of Ouyang, the eunuch general of the invading Mongol army. Through her novel, Parker-Chan explores -- and challenges -- gender, morality, and fate, and this novel would be great for anyone looking for a historical novel, with light elements of fantasy. 
Crying in H Mart - Michelle Zauner  
Crying in H Mart is Michelle Zauner's memoir about growing up Korean-American, the role of food in diasporic familial and cultural relationships -- and the devastating loss of her mother to cancer. Zauner's grief is palpable throughout the entire novel, and I don't think any book has made me cry as much as this one has. Some sections made me cry so hard that I had to stop because I literally couldn't see through my tears. Anyone -- fans of Zauner's work in her band, Japanese Breakfast, or not -- will undoubtedly be moved to tears by her story as well.   
Last Night at the Telegraph Club - Malinda Lo   
Set in San Francisco's Chinatown during the Red Scare, Last Night at the Telegraph Club follows seventeen year old Lily Hu as she grapples with the mounting pervasiveness of racism and xenophobia targeting her community, the familial and cultural pressures of her Chinese family, all the while falling in love for the first time -- with another girl. Lo's novel tackles a group that is easily ignored in historical fiction, as well as in real life: queer people -- especially women -- of colour. While sweet at times, Lo's novel also does not shy away from the difficulties that queer and Asian people faced during this period of history. Fans of this novel might also be interested in Lo's series of blog posts, Notes from the Telegraph club (Blog — Malinda Lo), where she details the research she put into putting her novel together. 
Chinatown Pretty: Fashion and Wisdom from Chinatown's Most Stylish Seniors - Andria Lo and Valerie Luu   
Chinatown Pretty is a lovely and vibrant photography book focusing on the fashion of seniors in Chinatowns around the States (as well as Vancouver!). Similar to Humans of New York, Lo and Luu photograph and interview elderly Chinatown residents who share their fashion inspirations, stories of immigration, thriftiness, and more. This book was a delight to read, and interested readers can see more of these fashionable poh-pohs on Instagram (@chinatownpretty).   
Hermine's Recommendations  
Silent Parade - Keigo Higashino    
Nothing like a locked room murder mystery that happens during a mascot parade? Physics Professor "Galileo" Dr. Manabu Yukawa solves the murder of a man who mysteriously died in a locked room and finds ties to the murders of two young women years ago. Higashino has always been a favourite writer of mine, and I love his Galileo series. The Silent Parade reminds me of Higashino's other book The Devotion of Suspect X, but the difference is how much Yukawa has grown from someone who's all about the facts to someone who is capable of showing compassion, even if it doesn't always mean justice in the end.   
A Tale for the Time Being - Ruth Ozeki 
A Tale for the Time Being is one of the most heartbreaking and depressing books I've read this year so far--and a hauntingly beautiful one. Ruth finds a Hello Kitty lunchbox that washes ashore in Canada, containing the diary of a bullied Japanese teenage girl named Nao. Nao grew up in America and was raised on the utopian vision that brought her father abroad in the first place but also tore him apart as his morals became incompatible with the world around him. Fearing that Nao may or may not have been lost in the 2011 Tohoku earthquake and tsunami, Ruth obsesses with Nao's life as their realities begin to intersect.   
Temple Alley Summer - Sachiko Kashiwaba    
For fans of Hayao Miyazaki, this is a very Miyazaki-esque book. The story features a boy named Kazu who saw a ghostly girl, Akari, appear in the middle of the night. When he goes to school the next day, he finds that everyone has accepted that Akari has been their friend for years, while he alone knows she's not supposed to be there! This is a beautiful story that delves into the desire to be reunited with the loved ones who passed, the supernatural, the folklore, and also what it means to be compassionate.  
Got a book (or several!) by an Asian writer that you want us to hear about? Feel free to email us at learning-commons@sfu.ca to tell us about it! 
~ Jaden T. and Hermine C.