Introducing the Six Word Story Initiative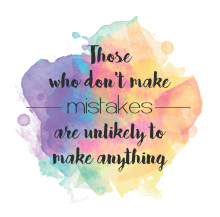 Those who don't make mistakes are unlikely to make anything.
Published by Julia Lane
A growing body of research has identified that students, especially high achieving students, are struggling to "bounce back" from experiences of failure, even the kinds of "everyday failures" that might one normally expect to accompany the pursuit of post-secondary education, such as not making it into a student club or failing a low-stakes quiz or assignment. Some students even experience average grades (Bs and Cs) as indicating a failure on their part.
Many in our community are keenly aware that SFU is a "tough school" with exceptionally high academic standards. But many of us our unaware that efforts to highlight and celebrate outstanding student successes can have a dark side: students can experience these images of success as an indication of what every student should be capable of accomplishing and find their own efforts and results lacking in comparison.
While our high academic standards and recognition of the accomplishments of our outstanding students are both worthy of commendation, the resilience research suggests that our students would also be well served by efforts taken to make more visible the struggles, challenges, and failures that accompany university-level study.
The "Excellent Mistakes" six word story initiative initiative encourages students (and others within the SFU community) to reflect on their experiences of challenge, their struggles, their mistakes, and, yes, even their failures. Taking its inspiration from the Stanford Resilience Project Six Word Story collages, the "Excellent Mistakes" six word story initiative consists of trading cards that ask participants to "tell us about a mistake that you made and/or what you learned from it" in six words.
In six words, tell us about a challenge you face in succeeding academically: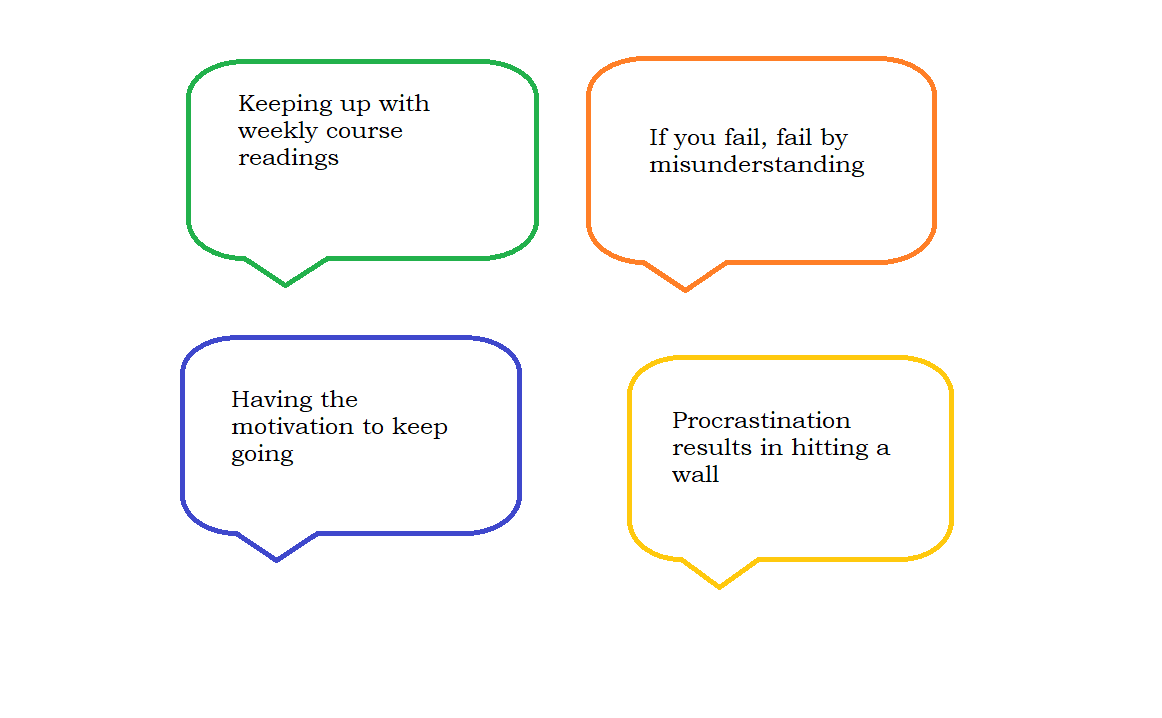 If you are interested in getting involved with the six word story initiative, please feel free to contact Julia Lane (jhlane@sfu.ca) for more details. 
We will post more six word stories in future blog entries.