During COVID-19, Student Learning Commons services continue.
New to SFU? View these resources for tips on adjusting to life at SFU
Meet Jason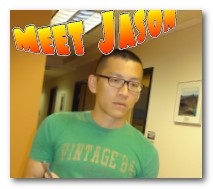 Learn about Jason's experiences at SFU
Read these awesome comics about Jason, a student who is newly arrived at SFU from Taiwan, and his experiences with course selection, note-taking in lectures, reading textbooks, participating in tutorials, and writing a paper!
(Comics about Jason are courtesy of SFU's Faculty of Arts and Social Sciences and the English as an Additional Language Implementation Project.)
A Guide to University Learning (University of Guelph)
Intended for university prep, this Guide provides information and practice exercises which take you through the process of writing a multiple choice exam after guiding you through the exam preparation stages of reading the course outline, learning from textbooks and lectures, and studying for an exam.
Academic Literacy Project (Victoria University, Australia)
A series of videos and a comic strip with valuable information for new students including information on:
Critical thinking and creativity
Academic integrity
Writing Papers
The personal transition experience of an international student
What Instructors Expect from Students (City College of San Francisco)
If you are new to university, please read this as it is very different from what high school teachers expect!
Math Study Skills: High School vs. College (Mission College)
A quick reference showing ways in which students must adapt themselves to the expectations of university-level courses. Although the title refers to math courses, most of the tips are applicable to the transition from high school to university, in general.