Six word stories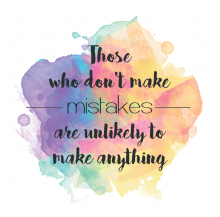 Published by Julia Lane
Enjoy these six word stories! Contact us if you would like to share a story of your own. 
"Positional power doesn't equal knowledge." 
"I didn't listen to my intuition" 
"Didn't listen. Didn't engage. Slow down." 
"Avoided problems instead of dealing with them." 
"Saying 'I don't care.'" 
"Not caring, but also caring too much." 
"This is my third attempt at grad school." 
"Let rejection phase me." 
"I thought I was alone." 
"Don't play too much video games!!!!" 
"Bought second-hand shoes from Facebook." 
"Bought outdated psychology textbooks. Lost $90... sad." 
"Accidentally sent email to entire department." 
"Became a lawyer, really hated it." 
"Being too hard on yourself."