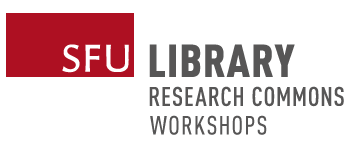 Dates
Tuesday, January 17, 2023 - 10:00am to 12:00pm
Tuesday, January 24, 2023 - 10:00am to 12:00pm
Tuesday, January 31, 2023 - 10:00am to 12:00pm
Tuesday, February 7, 2023 - 10:00am to 12:00pm
Tuesday, February 14, 2023 - 10:00am to 12:00pm
Tuesday, February 21, 2023 - 10:00am to 12:00pm
Tuesday, February 28, 2023 - 10:00am to 12:00pm
Tuesday, March 7, 2023 - 10:00am to 12:00pm
Tuesday, March 14, 2023 - 10:00am to 12:00pm
Tuesday, March 21, 2023 - 10:00am to 12:00pm
Tuesday, March 28, 2023 - 10:00am to 12:00pm
Tuesday, April 4, 2023 - 10:00am to 12:00pm
Tuesday, April 11, 2023 - 10:00am to 12:00pm
Tuesday, April 18, 2023 - 10:00am to 12:00pm
Register
See registration details below
All times are Pacific Time Zone (Vancouver, BC, Canada).
About help sessions
Questions about working with NVivo? Get answers.
Join us for online office hours hosted by NVivo Graduate Peer Facilitators on Zoom. Drop in with your questions. No experience with NVivo is necessary.
 Registration details
No registration is required.
You can join a Zoom drop-in session at any of the listed times.