On this page
SFU Library has a wide variety of resources that support knowledge sharing, teaching, and research about the history of residential schools, their impact on communities, and their legacy today. See also the Indigenous Curriculum Resource Centre's Learning towards Reconciliation
Print books, electronic books, government documents, maps, etc.
Truth and Reconciliation Commission of Canada reports
Search the SFU Library Catalogue to find materials on residential schools and reconciliation.
Subject headings
Suggested subject headings for finding resources on residential schools in Canada:
Selected print and electronic resources
Behind Closed Doors: Stories from the Kamloops Indian Residential School
[Secwepemc Cultural Education Society]
Indian Residential Schools: The Nuu-chah-nulth Experience
[Nuu-chah-nulth Tribal Council]
Broken Circle: The Dark Legacy of Indian Residential Schools: A Memoir
by Theodore Fontaine
Resistance and Renewal: Surviving the Indian Residential School
by Celia Haig-Brown
Magic Weapons: Aboriginal Writers Remaking Community after Residential School
by Sam McKegney
Shingwauk's Vision: A History of Native Residential Schools
by J.R. Miller
Unsettling the Settler Within: Indian Residential Schools, Truth Telling, and Reconciliation in Canada
by Paulette Regan
Sugar Falls: A Residential School Story
by David Alexander Robertson & Scott B. Henderson
Moving beyond: Understanding the Impacts of Residential School
by Brent Stonefish
Resources for teachers
Key Curriculum Collection Resources
(For use in Kindergarten to Grade 12 classrooms)
Film resources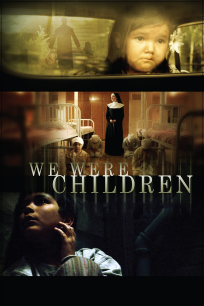 Featured at the SFU Day for Reconciliation: We Were Children from the National Film Board of Canada [streaming video or borrow the DVD copy]
View the video of SFU Day for Reconciliation's keynote speaker Karen Joseph from Reconciliation Canada, followed by an intergenerational panel sharing personal experiences of the residential school system and its legacy.
To find streaming videos, DVDs, and videos, search by keyword or subject heading (see examples) using the Library Catalogue.
Selected films:
Project Eagle Feather: Rough Cut
Written, directed, and produced by Tammy Lynne Elder; edited by Donald Morin
Rhymes for Young Ghouls
Written and directed by Jeff Barnaby
Muffins for Granny
[Feather Productions] a documentary by Nadia McLaren
Residential Schools
by the Missanabie Cree; filmmaker, Richard Hersley
Residential Schools: Moving Beyond Survival
[Aboriginal Peoples Television Network, CBC Newsworld, Vision TV]
A Century of Genocide
by Rosemary Gibbons and Dax Thomas
Also on the web site Vimeo
The Day of the Apology
[Indian and Northern Affairs Canada]
Residential Schools: Truth and Reconciliation in Canada - Educator's Package
An Overview of Residential Schools in Canada - Educator's Package
Stolen Children: Truth and Reconciliation
[Canadian Broadcast Corporation]
See also the National Film Board of Canada's:
For more information about the use of SFU Library resources for educational purposes, please see Copyright for Instructors at SFU.
Web sites
National Centre for Truth and Reconciliation Commission of Canada
Website contains videos, reports, and more related to the residential schools and the commission 
Where are the Children: Healing the Legacy of Residential Schools
Interactive website featuring survivors' stories, maps, instructional resources, and more
They Came For the Children: Historical document about Indian Residential Schools
[released by the Truth & Reconciliation Commission of Canada]
Aboriginal Healing Foundation - Residential School Resources
Native residential schools in Canada, a selective bibliography [from Library and Archives Canada]
Listing of materials pertaining to residential schools available at the National Library of Canada, compiled by Amy Fisher and Deborah Lee