Canada's Copyright Act and SFU's copyright policies affect the ways in which you can copy and distribute materials for your courses. In this section you will find FAQs as well as tools, resources and links related to using copyright protected materials in your teaching. Below you will find our workshop listings. The Copyright Office also welcomes requests for custom workshops year-round in any length and format, such as full-length workshops, shorter meeting presentations or more casual "lunch & learns."
Instructors also create copyright protected works, whether teaching materials, written works for publication, conference presentations or artworks. Therefore, you may also find the Authors & other creators section useful.
Please review this website for answers to your questions and contact the Copyright Office (copy@sfu.ca) if you do not find the information you need.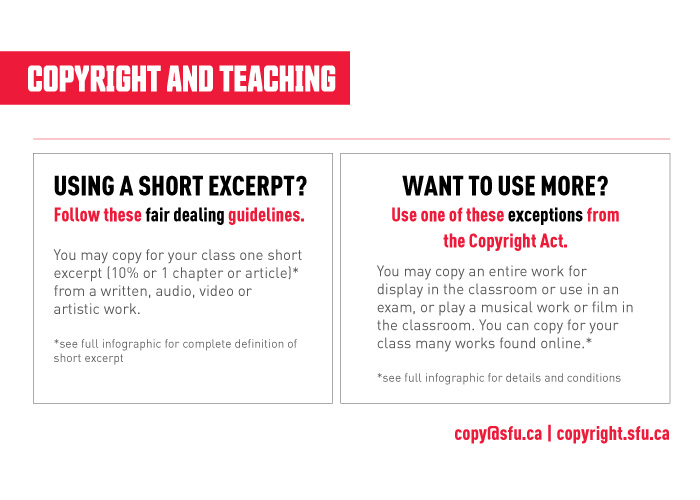 Workshops
Next semester's workshops will be posted soon.