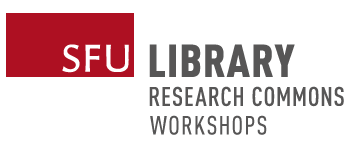 Content Management Systems (CMS) allow users to create powerful websites with user-friendly interfaces. Omeka is a "free, flexible, and open source web-publishing platform for the display of library, museum, archives, and scholarly collections and exhibitions". Any person interested in creating online exhibits and managing digital objects will benefit from this course. Attendees are encouraged to bring digital items or texts that are meaningful to them. Attendees will learn how to digitize files and objects and create rich exhibitions using the Omeka platform.
Note: Please bring a laptop.
Register for upcoming workshops
No upcoming instances of this workshop found.