About the Lab
The Digital Humanities Innovation Lab (DHIL) fosters collaboration and interdisciplinarity across faculty and promote the development and dissemination of high-quality research that will position SFU as a world leader in digital scholarship.  
The key role of the DHIL is to assist SFU researchers with the development of digital scholarship research by providing consultation, training, mentoring, research software development and technical support to faculty and graduate students.
Located in the W.A.C. Bennett Library at SFU Burnaby and utilizing meeting space at the Vancouver and Surrey Campuses, the DHIL represents an opportunity to align research in the Digital Humanities with the Library's expertise in digital initiatives, unique special collections, and research skill-development programming.
See Contact the DHIL for ways to reach the Lab.
Our work in the lab is guided by a collaboratively written Charter and Code of Conduct.
Faculty Collaborators
The lab was founded and co-directed by Drs. Colette Colligan and Michelle Levy from 2016-2020.
Colette Colligan is a Professor of English. She also leads the France Field School. She specializes in nineteenth and early twentieth-century literature, print and media culture, the history of pornographic print cultures, and digital humanities.
Michelle Levy is a Professor of English. Michelle specializes in Romantic literary culture, book history and digital humanities. Her research investigates the material practices that defined literary production and dissemination in the Romantic period, and she is particularly interested in the history of women's writing and the interplay between the cultures of manuscript and print. She is project lead on the Women's Print History Project, 1750-1836, a comprehensive digital bibliography of women's books.
Lab team
Rémi Castonguay received his Masters in Library and Information Studies from McGill University in 2000 and an M.A. in musicology from Hunter College in 2008. His varied experience in New York City took him from the Frick Collection to Columbia University and the City University of New York. He was Public Services and Project Librarian at Yale University's Gilmore Music Library from 2008 to 2015. In British Columbia he worked at Lucidea, an ILS software company based in Richmond, as a project management librarian until May 2019. He now starts at SFU as the new Digital Scholarship Librarian. In recent years his work has focused on online streaming services, film preservation, social media, and the digital humanities. He has presented numerous times at the International Association of Music Library (IAML) and the Music Library Association (MLA) conferences and his articles have appeared in Fontes Artis Musicae,  Music Reference Services Quarterly, the Journal of Web Librarianship, and other publications. Remi plays the piano, harpsichord, accordion, guitar, recorder and a little bit of ukulele! Remi's mother tongue is French but besides that and English he also speaks decent Italian and can read Spanish. He also has rudimentary knowledge of American Sign Language (ASL). He likes to write poetry, plays, novels and compose music in his free time. One of his ancestors was a man named Charles Pearson who was abducted by traders in England and put on a ship. He travelled the world until he escaped the ship while stationed on the Saint-Laurent River. In the Gaspesian peninsula in Quebec, he married a French-Canadian girl and the rest is history!

Rebecca Dowson is the Digital Scholarship Librarian and Library Collaborator at the DHIL. In her role, Rebecca supports researchers at all levels who are engaged with digital humanities through project consultations, digital skill development workshops, and coordinating the Library's resources in digitization and project hosting. Her research interests include the intersection of libraries and digital humanities, with a particular interest in digital cultural heritage projects, digital skill building, and new forms of scholarly publishing.Rebecca is on leave until 2021

Michael Joyce enjoys writing software that talks to other software because he's bad at talking to people and doesn't understand apostrophes. He brings 15 years of digital humanities and web application development to the DHIL, including working as Web and Data Services Developer for the Bennett Library, a Programmer Analyst for UBC Mathematics, and a Web Developer at the Electronic Textual Culture Lab at UVic. He hates spreadsheets and loves highly structured databases.

Joey Takeda is the User Interface Developer for the DHIL. He has worked as a programmer for a number of DH projects, including The Map of Early Modern London, Landscapes of Injustice, Linked Early Modern Drama Online, and The Winnifred Eaton Archive. He is also in the final throes of an MA in English (Science and Technology Research Stream) from the University of British Columbia, where his research focuses on Indigenous and diasporic literature, textual and editorial approaches, queer theory, and ecocriticism.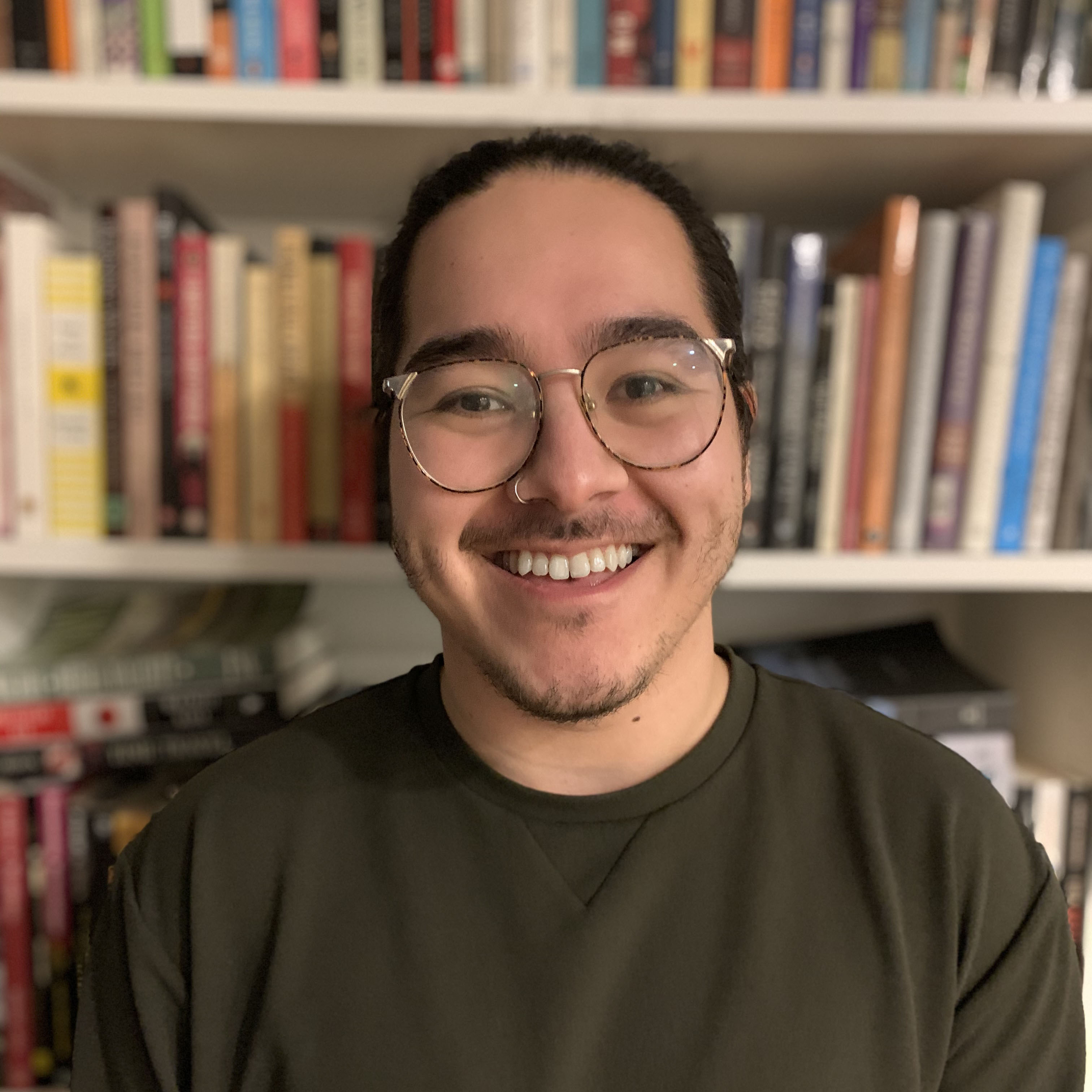 Fellows
Saba Akhyani is DHIL's Technical Fellow. She is an MSc student in the School of Computing Science. She works at Rosielab, which builds robots that are useful and interact naturally and seamlessly with humans, that can understand what humans do, feel and mean. She also has experience in web development, both in Academia as a teaching assistant, and in Industry as a full-stack developer. She likes working with data and presenting it interactively using web technologies.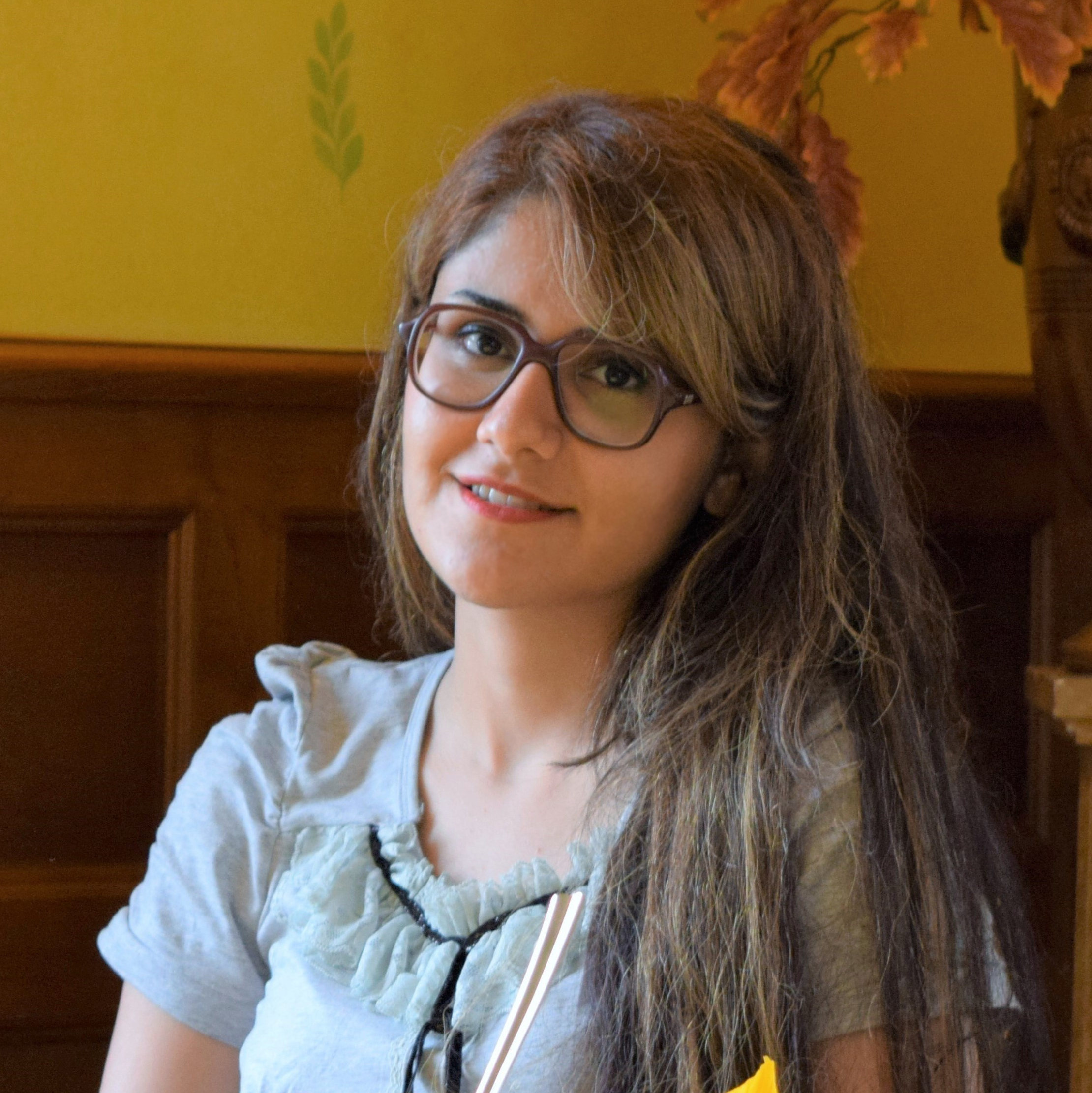 Sophia Han is DHIL's Fellow for Communications. She's worked with research institutes, public universities, Crown, and private corporations in the areas of education, science communication, and art for social change. Now a PhD candidate in the School of Communication at SFU, she's investigating the use of approaches from the arts and humanities to explore Internet culture and the social impact of digital technologies.
Past team members
Kenny Chakola Digital Fellow (2020)
Dogan Erisen Digital Fellow (2017-18)
Deanna Fong Digital Fellow (2016-2017)
Erik Hanson Digital Fellow (2017-2019)
Hannah Holtzclaw Digital Fellow (2018-2020)
Kimberly O'Donnell Digital Fellow (2017-2019)
Kandice Sharren Digital Fellow (2018-2019)
Catherine Winters  Web Developer (2018-2019)
Alex Xanthoudakis Digital Fellow (2019-2020)
Abdul Zahir Digital Fellow (2017)