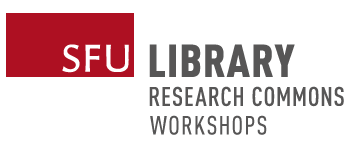 Dates
Friday, September 23, 2022 - 3:00pm to 4:00pm
Friday, October 7, 2022 - 3:00pm to 4:00pm
Friday, October 21, 2022 - 3:00pm to 4:00pm
Friday, November 4, 2022 - 3:00pm to 4:00pm
Friday, November 18, 2022 - 3:00pm to 4:00pm
Friday, December 2, 2022 - 3:00pm to 4:00pm
Location
Vancouver, Harbour Centre, Research Commons (RC), Graduate Group Room 7023
This workshop is in the past and registrations are unavailable.
This workshop has been cancelled.
All times are Pacific Time Zone (Vancouver, BC, Canada).
About EAL consultations
Tim Mossman, English as an Additional Language (EAL) Coordinator, is available for in-person consultations. He can assist with:
academic writing

academic reading

conversational and academic speaking and listening
Registration details
No registration is required. You can drop-in at any of the above listed times.
If you need help with academic writing, academic reading or conversational and academic speaking and listening, please request an EAL Consultation