Basic income & beyond: Researching economic policy topics
Published by Mark Bodnar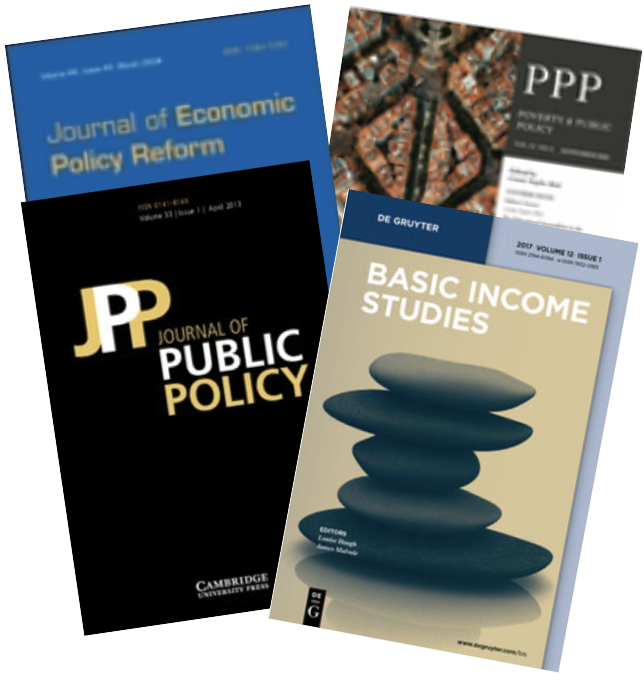 If I were to ask you to do some research for an essay, you'd probably assume I was referring to digging up some academic journal articles, right?  The connection between scholarly articles and essays is undeniably strong, and with good reason: the peer review process involved in publishing such articles ensures their high quality.
Nevertheless, there is a vast world of information beyond journals. For many assignments it may be acceptable to cite government reports, think tank analysis, ebook chapters, and even news articles. (Ask your instructors about the boundaries before taking my advice!)
This term, our ECON 220W students are researching some economic policy topics (e.g., progressive vs regressive taxation) that are deeply covered in a wide range of information sources. I thought I'd highlight for those classes –- and for all business & economics researchers –- the wide range of information types available on such topics.
I'm going to use Universal Basic Income (UBI) as a hypothetical research topic. UBI is a hot topic these days, and it's similar to the topics assigned in ECON 220W this term. Most importantly, UBI is covered in enough sources that I can use it to explain the categories that pop into my mind as soon as I start researching almost any economic policy topic. 
Starting points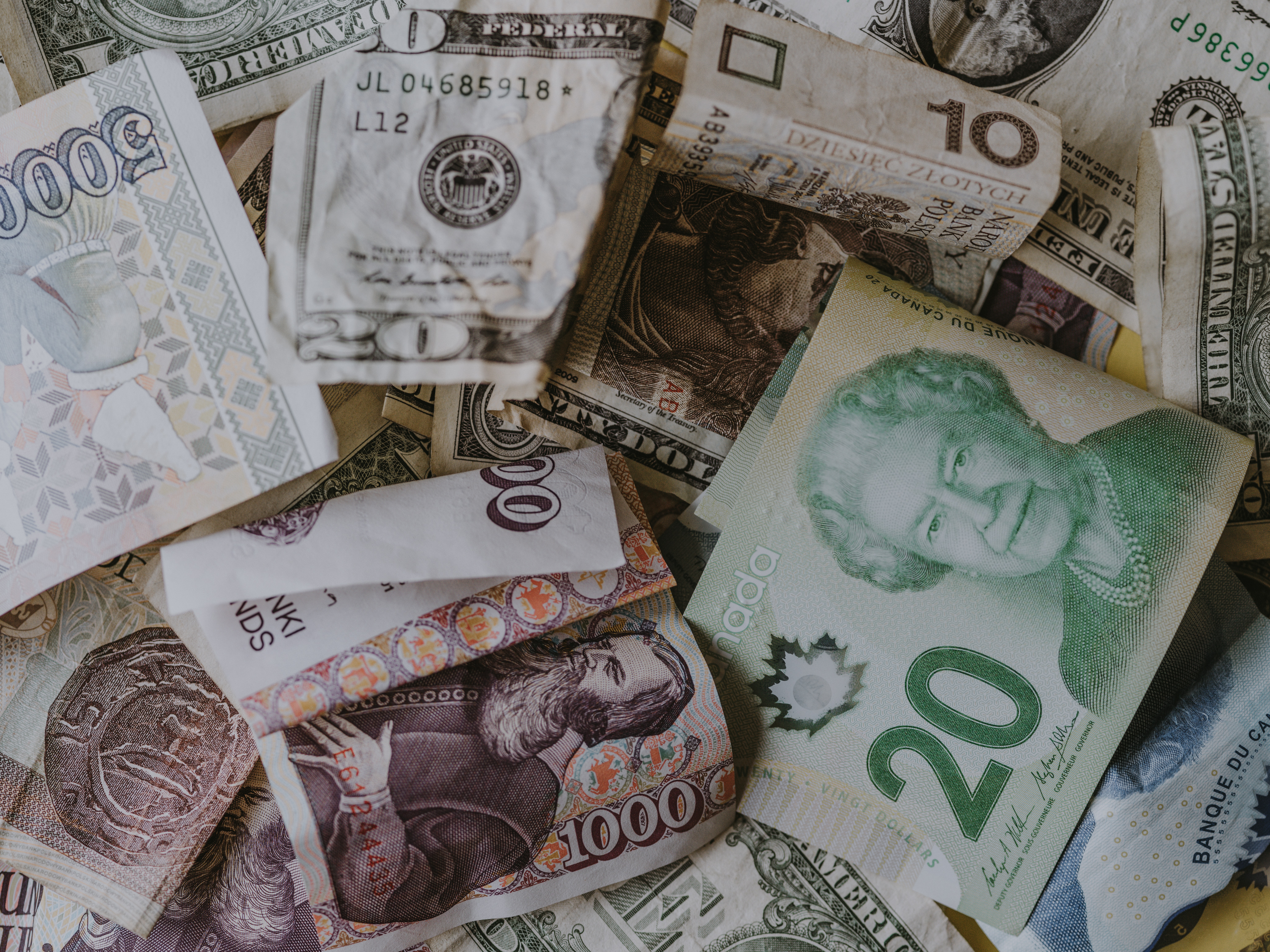 Canadian Points of View Reference Centre : Start with these short Overview and Guide to Critical Analysis essays on basic income programs, then scan the brief Point and Counterpoint summaries to get a sense of the key issues and perspectives. 
CQ Researcher is a good source for "... original, comprehensive reporting and analysis on issues in the news" –- and I see that it offers a detailed report on Universal Basic Income. The perspective is American, but the content may still be useful. Be sure to check out the Pro/Con segment as well as the Bibliography.
Harvard's Journalist's Resource "...examines news topics through a research lens." Start with their 2017 article: Universal basic income: Money for nothing or efficient equalizer?
Ebooks
Samples:
More books needed? Try this search in our SFU Library catalogue.  And use this guide to learn more about how to find ebooks at the SFU Library.
Government and intergovernmental organizations 
A few samples:
Think tanks & research institutes
Explore the results of the following pre-run searches at three major Canadian think tanks to start: 
And if you need more of this sort of thing... 
Harvard's Think Tank Search tool can be a useful way to search across many such think tanks, although it does tend to cover more US-based organizations than others. Sample search: Universal Basic Income.
The public policy aspect of the Canadian Electronic Library from desLibris can be a good source for government documents, think tank reports, and research institute analyses. Sample search: Basic Income as subject. (You might need to click twice on that search link.)
The Northern Policy Institute held a conference in 2016 on this topic, and all the presentations, reports, and discussions are available online for your use: BIG: Basic Income Guarantee.
Interest/advocacy groups
The Basic Income Earth Network provides a wealth of research, links, and more! Be sure to also check out their Canada topic page and their Canada national affiliate page.
Also see Coalition Canada: "...a cross-country network of experienced basic income advocates." Be sure to check out their member list to find many more interest groups!
As with think tanks, it's important to be aware of the perspective such groups have on a topic so that you can look elsewhere for information from other perspectives. 
Public opinion polling firms

For example...
News
Try Canadian Newsstream for Canadian newspaper articles, starting with this rough search.
Other key news databases here at SFU include Factiva and Nexis Uni.
Still with news sources, the following publications are known for producing in-depth, high-quality stories: 
As with think tanks and interest groups, it's important to actively seek out alternative/counter perspectives on any topic. It can be easy for a flood of articles from one perspective to drown out all others. See, for instance, this article from Spring Magazine.
Journal articles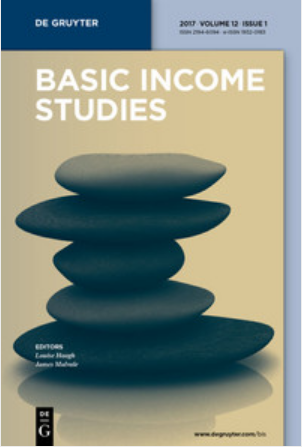 Even though I'm urging you to expand your horizons, journal articles remain integral to most academic papers, so of course I'll list a few key journal sources here, starting with what may be the perfect publication for this topic: Basic Income Studies.
Think beyond the borders of your discipline when choosing which article database to search... research on a topic like UBI may have been published in business, economics, political science, or sociology journals... and that's just a start! 
Here are some key databases in each of the subjects listed above, along with links to pre-run searches for articles on universal basic income:
Or for interdisciplinary searches, try...
Finally, although they aren't peer reviewed, working papers by academics and by organizations such as Central Banks can be useful resources for many economic policy topics.  Some, such as the NBER working papers, are available via SFU Library subscriptions (sample search), but most are free online. Use sites such as SSRN and IDEAS/RePEc to dig up working papers on your topic.
Again, as interesting as universal basic income is as a topic, this post is actually a not-so-sneaky attempt to highlight the wide range of information types available to economics researchers. I hope that by exploring the same sources (and by generally thinking in terms of these categories), you'll quickly find all the information you could ever hope for.  If not... email me!
Good luck with your research!
– Mark
--------------
Mark Bodnar
Economics & Business Librarian
mbodnar@sfu.ca
P.S.: Images of Canada's Parliament buildings courtesy of Clem Sim, of a person reading a newspaper by Julius Drost, and of currencies by Annie Spratt, all on Unsplash. Line drawings are all from The Noun Project.
P.P.S.: As a bonus for reading all the way to the bottom of this epic post (yay you!), here's a link to a publication search on UBI in our Statista database.