New! Financial Times now available for SFU researchers
Published by Mark Bodnar
As you may have heard, SFU researchers now have complete access to one of the most read and most important business news sources in the world: the Financial Times.

University-wide access to the Financial Times has been made possible through an initiative by the Beedie School of Business.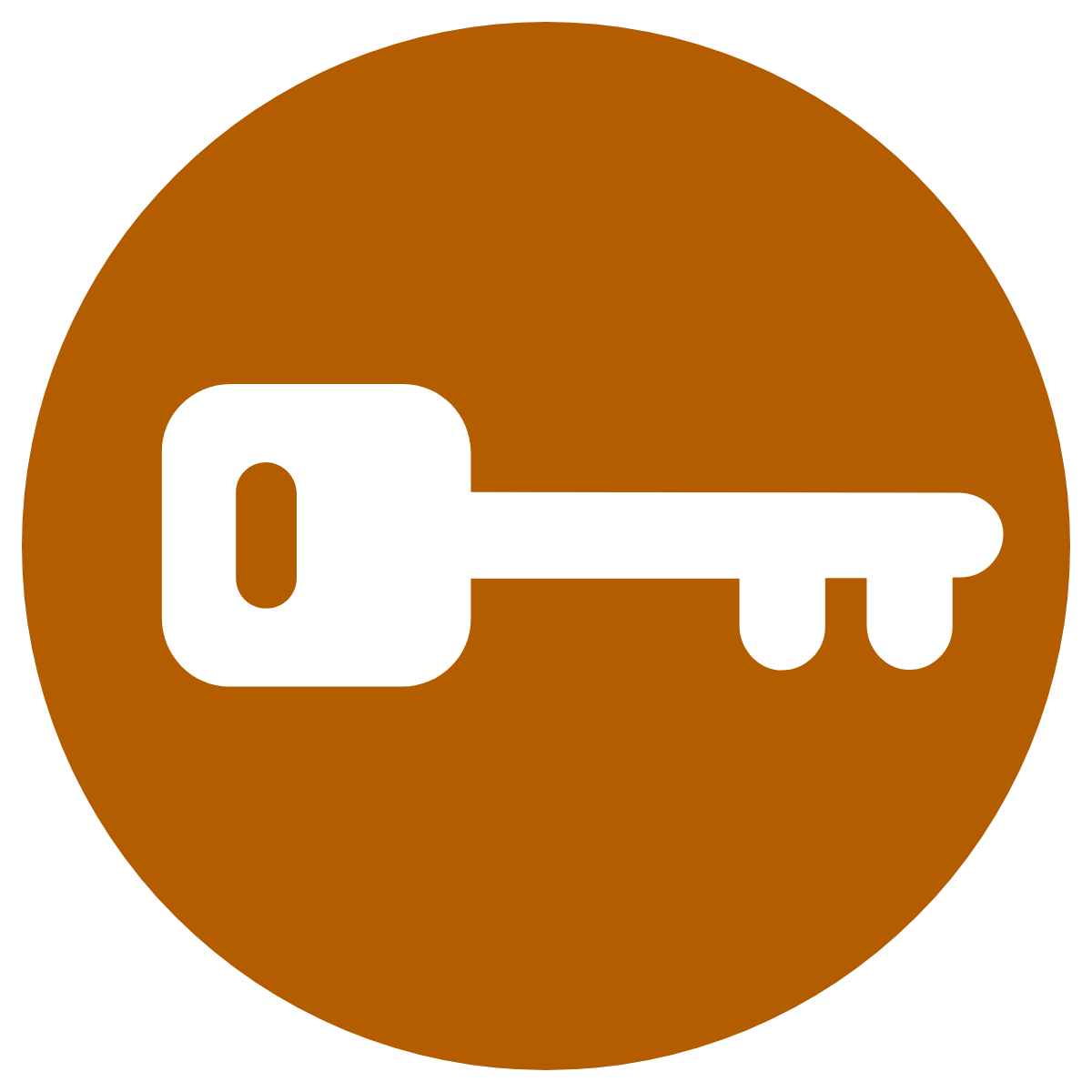 Access
: The first time you access the Financial Times (FT) via the library site, you'll need to fill out a registration form so they can connect you with our institutional subscription. Be sure to use your SFU email address.  
After your account is created, visit
FT.com
 to access content. You will only need to
enter your SFU email address
when you want to view an FT article, report, etc., and their system will briefly redirect you back to the SFU site for SSO (single sign on) access using your SFU ID.
The phrase "complete access" needs some explanation as this resource extends far beyond just the text of the articles that appear in the newspaper. Here are some of the added features you can now explore: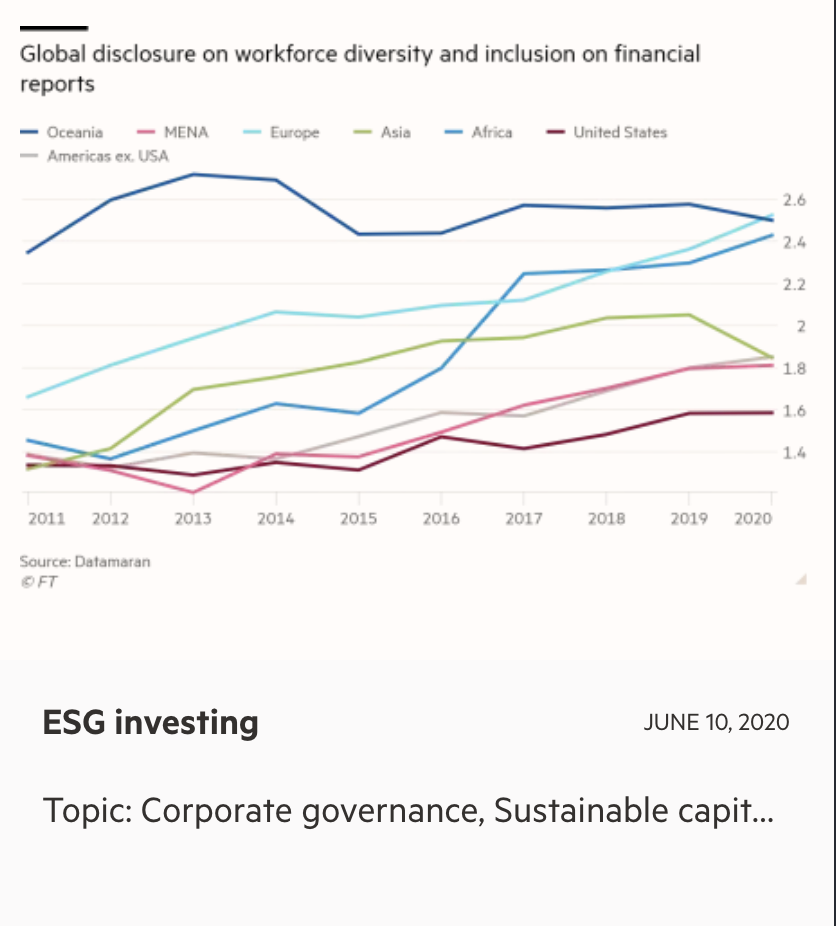 Graphics: A repository of all graphics, charts, and data visualizations found in FT content throughout the site, over 30K images in total, all of which provide a fast route to understanding news trends that affect business & economics. See, for instance, the chart in this blog post about companies' disclosure of workplace diversity & inclusion statistics. (Click on the chart image to go to the article that included it.)
Special Reports: In-depth, global FT coverage of industries from AI & Robotics to Energy Efficiency, and of themes ranging from Working From Home to Boldness in Business. 
Data on Markets, Equities, Commodities, Currencies, Funds, and more:  Sourced largely from Refinitiv (publishers of our Eikon Database), this feature provides global market data integrated with FT's news about what is driving that data. The data isn't downloadable in the way that most academic researchers might like, but we have other resources with that sort of functionality. 
Newsletters: Business never rests, so you need a service that proactively selects and sends you the news most relevant to your needs. FT provides a wide range of email alerts (newsletters) focused on specific industries & trends. Or opt for broader updates to efficiently keep on top of all the news, even news anticipated in the near future. My personal favourites are: 
The Week Ahead: Start every week on the front foot with a preview of what's on the agenda.
Long Story Short: The biggest stories and best reads in one smart email — handpicked by a different FT journalist every Friday.
International morning headlines: Start your day with a quick summary of the world news that matters.
Moral Money: Your trusted guide to the fast-expanding world of ESG, Impact Investing, Socially Responsible Business and Corporate Purpose.
Videos: Sometimes a short video can be the best way to learn about a complex topic, so it's wonderful that FT provides hundreds of streaming videos, including...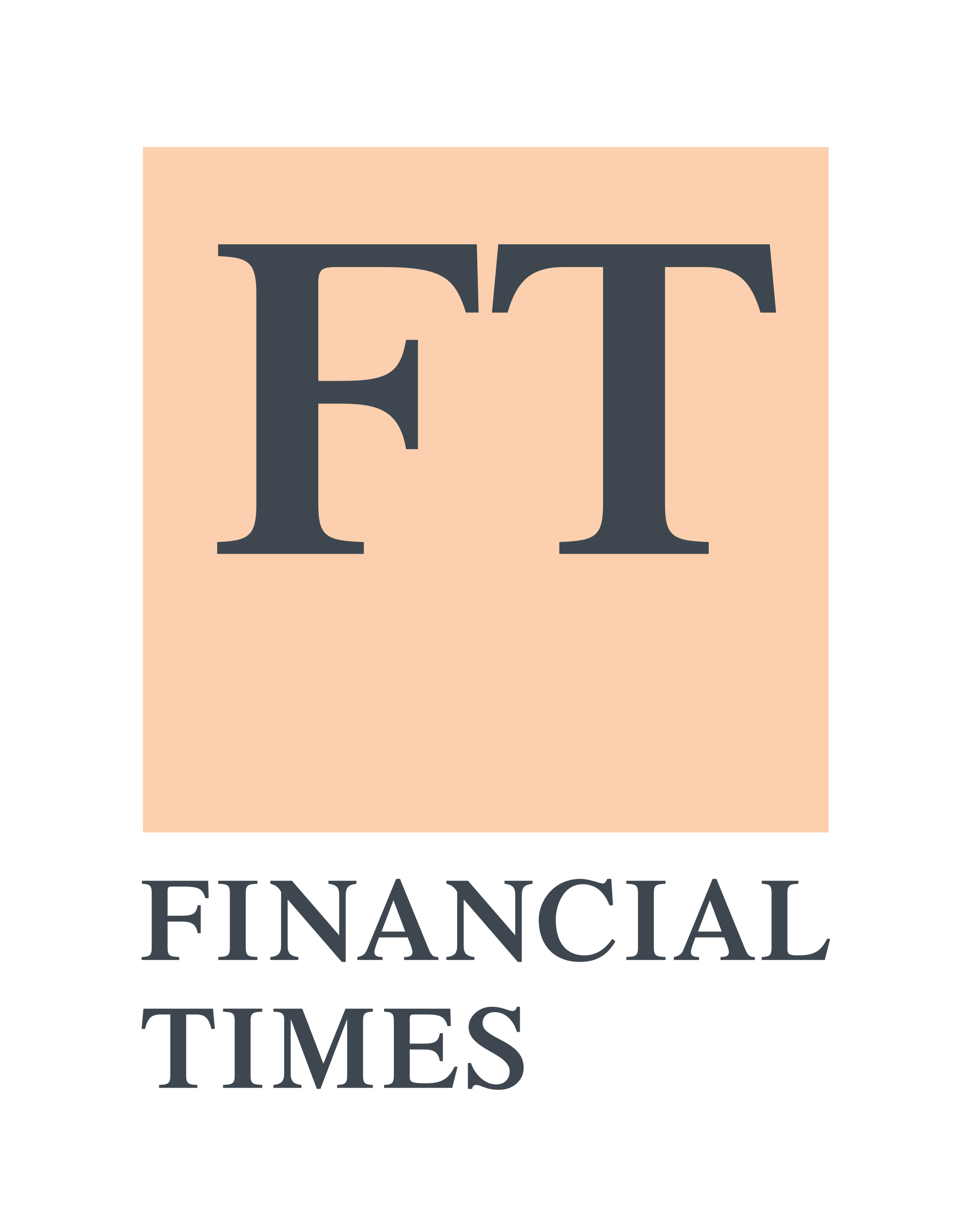 And, at the core of all of this multimedia and data, there is still the Financial  Times, a 132-year-old paper read and depended upon around the world.  SFU researchers who prefer to read their news in in an "epaper" format – a digital replica of the daily print edition – now have the option of doing so for both the current issue, and for issues from the last several years of each FT edition (US, UK, Europe, Asia, Middle East). 
[Go deeper: If you want older page-image issues than the ones available via the FT site, check out the SFU Library's Financial Times Historical Archive covering all issues from 1888 to 2010!]
But wait... there's more!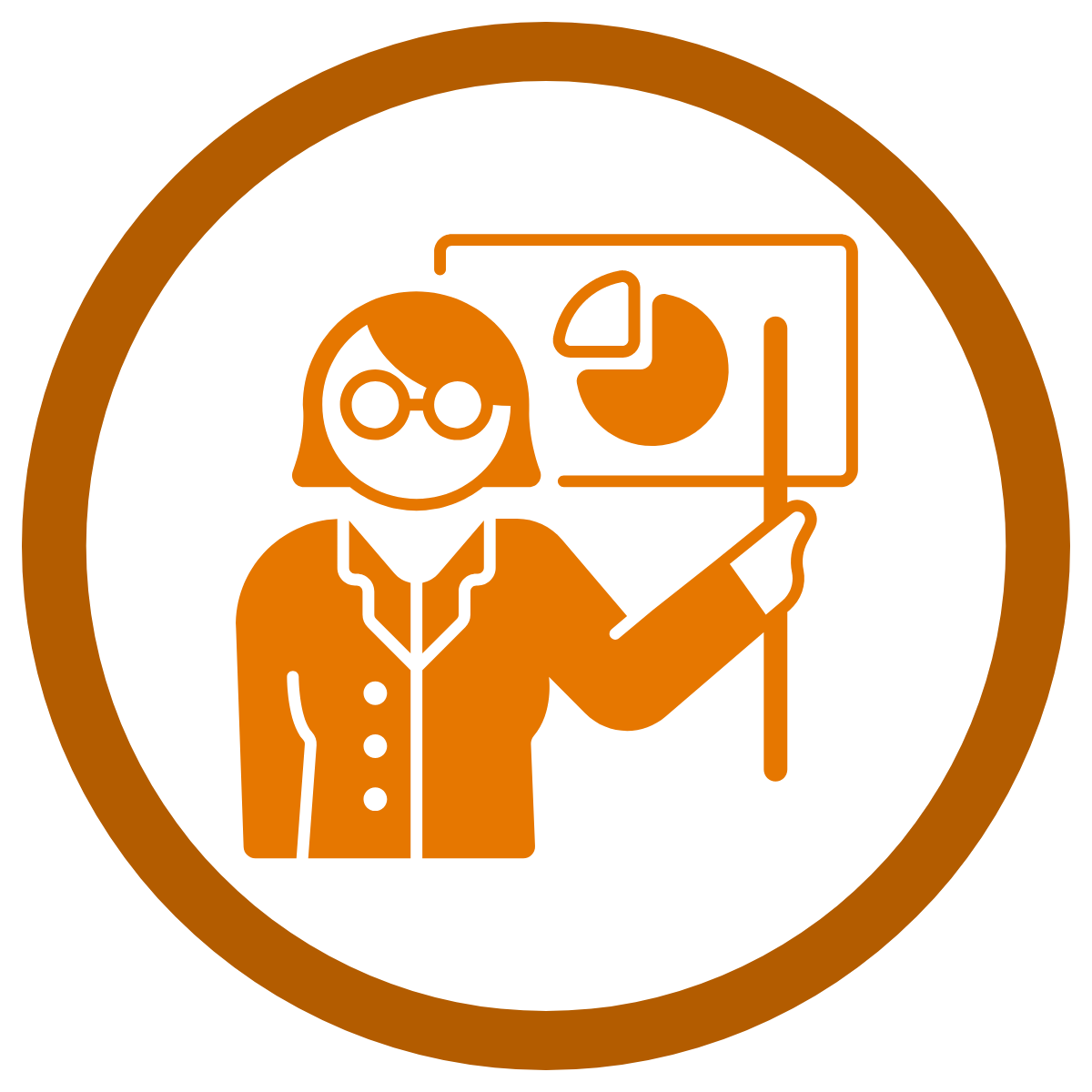 Instructors
: SFU's access to the Financial Times includes the FT's
digital education program
featuring customized services such as an ability to create reading lists or receive weekly news quizzes.
For more details on such course integrations, check out
FT's page on supporting remote learning
.
Update (Oct. 13): FT's new
Resources for Education
page has suggestions for students, faculty, and administrators on how SFU can get the most out of our institutional subscription.
Note that at the moment this resource has only been subscribed to for one year. Before our subscription renewal at the start of the summer in 2021, it would be very helpful to hear about how you have used the Financial Times at SFU. [Update: our pilot FT subscription has been extended to the summer of 2023! We'd still love to hear your feedback, though... ] 
Did it help you with an assignment?
Are you an instructor who has integrated FT content into a course? 
Do you feel more aware of business news as a result of this new resource? 
Let us know! Complete this short online survey or email me at mbodnar@sfu.ca with any and all feedback.
– Mark
P.S.: For more on the value of news information as a Business/Economics resource, check out my 2016 post: In praise of the news (and of reading it!)
--------------
Mark Bodnar
Business & Economics Librarian
mbodnar@sfu.ca