Free resume booster for SFU researchers: Bloomberg Market Concepts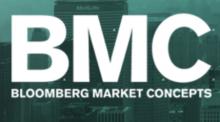 Source: Bloomberg Institute
Published by Mark Bodnar
A quick heads-up to all SFU researchers who deal with financial data from both companies and nations: did you know that you can boost your resume/CV and your LinkedIn profile with an official Bloomberg certification?  The Bloomberg Market Concepts (BMC) course is available at no extra charge to all SFU students and faculty1. 
BMC is an 8-hour, self-paced, e-learning course that provides a visual introduction to the financial markets. BMC consists of 4 modules – Economic Indicators, Currencies, Fixed Income and Equities – woven together from Bloomberg data, news, analytics and television. More information on the course modules and learning outcomes is available at BMC <GO> on the terminal. 
This training opportunity is only available on a Bloomberg terminal – not online from your home or office.  The SFU Library has one Bloomberg terminal in the WAC Bennett Library (Burnaby)2.  Reserve time on the Bloomberg workstation using the library's booking service. (Bloomberg is on Standalone Computer #1 in the booking service.) You may sign up for a maximum of 2 hours per day (30-minute slots), but you are welcome to stay on longer if the machine isn't reserved by others.
Not many people are using the library's Bloomberg terminal at this time of the semester, so I suspect you'll be able to get through the whole course with just a few visits. In fact, with our 24/7 exam-period hours in effect until this Friday, you could probably even get the whole training program done in a single all-nighter, assuming you're younger and more resilient than I am!
As always, just let me know if you have questions!
-- MarkB
~~~~~~~~~~~~~~~~
Mark Bodnar
Business & Economics Librarian
mbodnar@sfu.ca
Extra stuff:
For comparison, the cost of the BMC for those who aren't currently affiliated with a subscribing university such as SFU is $249 USD.
  
Beedie has their own batch of Bloomberg terminals in the Segal building downtown, but access to those machines is restricted to students in specific graduate business programs.
  
Bloomberg will be discontinuing their earlier training program, Bloomberg Essentials (BESS), in a couple weeks (Aug. 31st), leaving the BMC as their only certification option.
  
You'll need to create your own Bloomberg ID to go through the BMC course.  See our FAQ on the process.