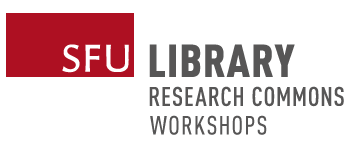 Cancellation Policy: If you register and then realize you cannot attend, you must cancel by Sunday, Februay 12, 2023 - 11:59pm to avoid a $25 non-attendance fee applied to your library account in accordance with SFU Library's Cancellation Policy.
 About the workshop
Join us for three days of dedicated writing time and make genuine progress on your thesis, project, or capstone.
We'll have a beautiful space to work, facilitated sessions that animate the writing experience, and optional programming around writing techniques, citation, research, the thesis template, and thesis-adjacent topics such as the graduate student well-being and the grad student–supervisor relationship.
Upcoming workshops