Publishing in-class book projects with the Library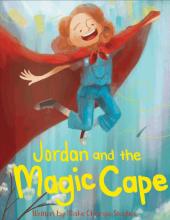 Published by Ioana Liuta
Students, faculty, and staff at SFU can work with the Library to publish academic and educational content using open source software developed right here at SFU Library through our Digital Publishing division. Read on to learn about some recent book projects created by students in their classes and published with the Library.
Open Access Books published with Digital Publishing
The Library's Digital Publishing program partners with the Public Knowledge Project to provide hosting for open access books published using Open Monograph Press (OMP). Works published by the library must be peer reviewed, edited, and formatted prior to publication, and authors and editors are responsible for arranging peer review and editing of their work prior to publication.
Members of the SFU community, including faculty, staff, and students, are welcome to submit work for consideration for publication in OMP. Work must be educational and / or academic in scope, including conference proceedings, monographs, collections of student writing, and open textbooks. We work with authors and editors to disseminate the work through OMP and the Library catalogue, choose an open license to extend the reach of the work, and apply for an ISBN. OMP can support various publication formats, such as PDF, EPUB, and HTML, and we can provide templates to help with layout editing for the publication.
Learn more about our book publishing options and the support available through Digital Publishing.
Students publishing course books
Our Digital Publishing team is available to provide support and hosting for books published as part of for-credit SFU courses. Students write and edit content for the course book, and may find openly-licensed images online or contribute their own artwork or photography. The students also select an open license for their book to allow for wide dissemination and sharing of their work to a diverse audience.
A Chapbook Anthology of Female Romantic Poets

Writing in English
Jordan and the Magic Cape
Other open access books published by the Library
Check out the Digital Publishing book collection, as well as books published with the Library through Archaeology Press, and our complete list of course projects (which include books and journals).
How can I start a publishing project with the library?
In addition to publishing books using Open Monograph Press, the Library supports open access journal publishing in Open Journal Systems (OJS).
Learn more about Digital Publishing Services available through SFU Library.
Have a project idea that might be a good fit for OJS or OMP? Interested in running an open access publishing project in your class? Please review the information on our website and get in touch at digital-publishing@sfu.ca!