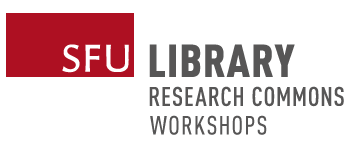 Dates
Tuesday, June 13, 2023 - 10:00am to 12:00pm
Location
via Zoom (link will be sent to participants 24 hours before the workshop/event begins)
This workshop is in the past and registrations are unavailable.
Registration dates
closed Monday, June 12, 2023 - 6:00am
All times are Pacific Time Zone (Vancouver, BC, Canada).
About the workshop
Canadian Census of Population provides a detailed statistical portrait of Canada and its people by their demographic, social and economic characteristics. Making thematic maps drawn on Census data is an effective way to reveal hidden spatial patterns in the data.
This workshop will cover two very practical skill areas for GIS learners: finding Canadian Census data that is accessible to university researchers and mapping it using QGIS software. This workshop will guide you through tips for mapping large amounts of census data quickly and for working with spatial patterns and relationships among census variables.
If you wish to learn these skills on your own time instead of attending a live workshop, consult this library guide How to map Canadian Census data.
Learning outcomes
By the end of this workshop, participants will be able to:
find and choose Census data required for their research;

extract relevant Census data from Census files;

map census data using census spatial units.
Target audience
This workshop shop caters to people with any level of GIS expertise, including beginners. The workshop will appeal to anyone who wants to learn how to find, manipulate, and map Census data.  It will also be useful to those who want to learn some basic cartographic principles, and how to perform attribute join, a useful and basic GIS technique that involves connecting a spreadsheet to a dataset that has the geometry that matches the data in the spreadsheet.