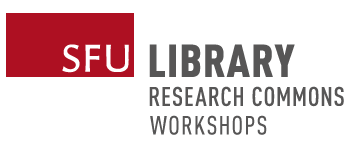 Dates
Tuesday, June 14, 2022 - 10:00am to 12:00pm
Location
via Zoom (link will be sent to participants 24 hours before the workshop/event begins)
This workshop is in the past and registrations are unavailable.
Registration dates
closed Monday, June 13, 2022 - 6:00am
All times are Pacific Time Zone (Vancouver, BC, Canada).
About the workshop
GIS software doesn't have to be expensive! QGIS is a free, open-source GIS platform with powerful tools and wide variety of plugins.
The goal of this workshop is to introduce you to a few fundamental concepts of Geographic Information Systems (GIS) and a hands-on introduction to QGIS.  You will learn how to add/analyze/visualize spatial data. Furthermore, you will learn how to identify the maps that lie, which is an important skill to have when we see misleading maps on the web all the time! 
Learning outcomes
By the end of this workshop, you will be able to:
understand the basic elements of GIS and geospatial data

use a GIS environment

understand the basics of thematic maps 

import data to QGIS and edit data within QGIS

create simple maps using geospatial data

think critically about how to make a map that correctly represents the data

export simple maps using the layout manager
Target audience
This workshop has been designed for those with little or no prior experience with GIS but are interested in entering the world of digital cartography.

It may also be of interest to those already familiar with GIS, but would like to have some hands-on experience using QGIS.
Requirements
Software