The newspaper area on W.A.C. Bennett's 6th floor is being renovated with new flooring and furniture.  This will add 56 new powered study spaces and some lounge seating near the windows.
The unbound journals have been filed with the bound journals, and the newspapers will remain close to their original location.
New furniture with power outlets has been ordered but will not arrive until May.  Until then, temporary furniture without power has been placed in the area.  The renovation is expected to be completed in Summer 2019.  
Planned layout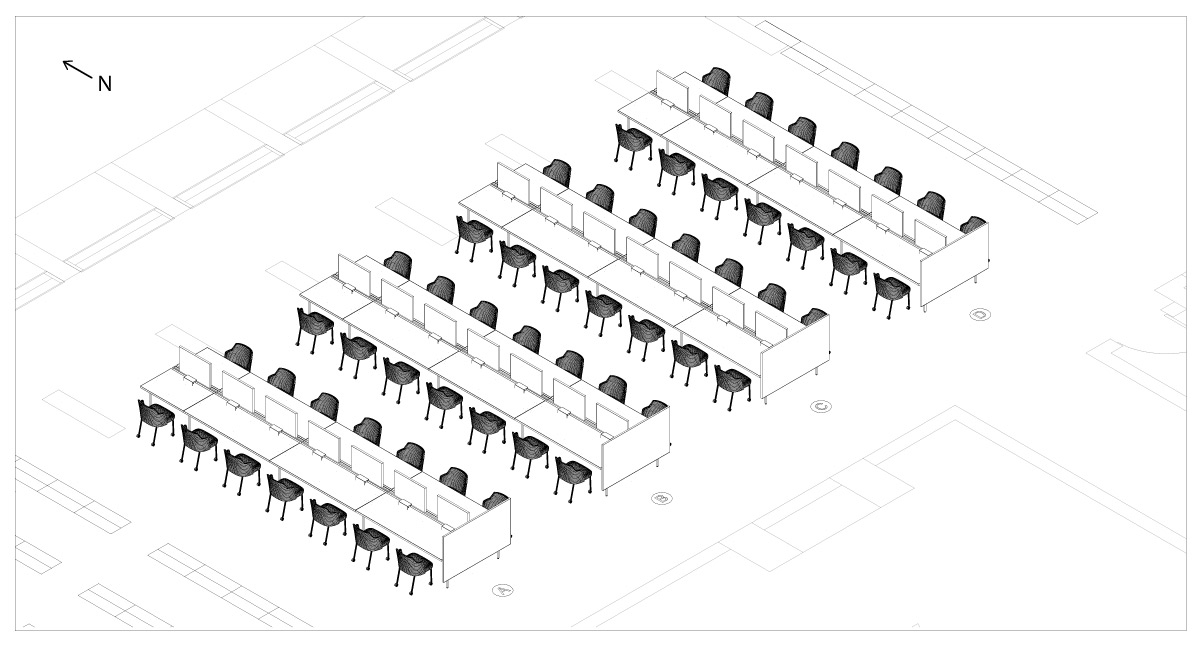 Before