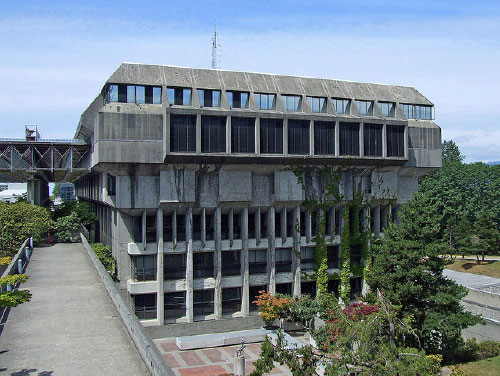 The WAC Bennett Library opened in 1965 as part of the original SFU campus complex on top of Burnaby Mountain.
The Library was named after the premier of British Columbia who granted the funding to create the University in 1963.
The building is a historically significant example of the Brutalist style. It is reminiscent of the FBI Building in Washington and Boston City Hall.
The original design and elevations are the work of Arthur Erickson and Geoffrey Massey. The building architect was Robert F. Harrison.
A renovation that added two additional floors to the Bennett Library in the mid-1970's has not fundamentally changed the character of the Library building.