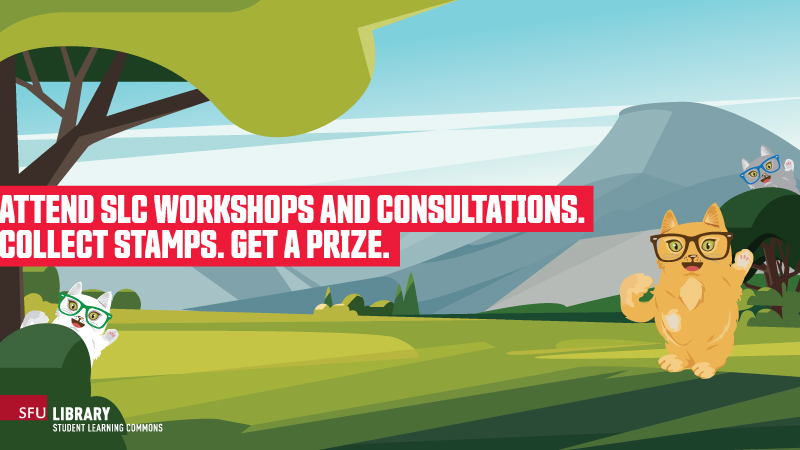 How it works 
Step 1
Get a stamp card from the Student Learning Commons on the Burnaby or Surrey campus.
​​​​[If you attend a workshop or consultation before you have a stamp card, we can provide retroactive stamps.]
Step 2
Attend SLC Workshops (including Let's Talk), Consultations, and Conversation Partner sessions to earn stamps.
​​[You can earn a stamp for recorded webinars, as long as you complete our Co-Curricular Record reflection form.]
Step 3
2 stamps earns you an SLC flashlight pen but hold onto your card! Once you've earned 4 stamps, exchange your card for a set of earbuds with a carrying case. Alternatively, you can just claim both prizes (pen and earbuds) when you complete the card. 
 Why it works 
Beyond winning a prize, the SLC stamp card is intended to encourage you to build a habit of seeking support for writing, learning, and language strategies to support your academic success.
Seeking support for your academic work showcases your commitment to learning, growing, and challenging yourself. 
Location
Student Learning Commons, SFU Burnaby and Surrey
Contact for further information
learning-commons@sfu.ca