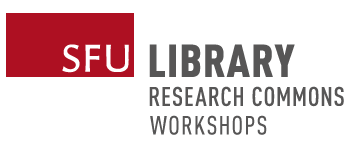 Dates
Wednesday, April 12, 2023 - 12:00pm to 1:00pm
Register
See registration details below.
All times are Pacific Time Zone (Vancouver, BC, Canada).
About the workshop
Have you heard that working collaboratively with community, that is taking an integrated knowledge translation (IKT) approach to research, will increase the quality and impact of your research? Are you wondering how to take this approach? In this webinar Mei Lan Fang, University of Dundee professor and Lupin Battersby, SFU knowledge mobilization manager, introduce you to IKT and a toolkit of resources to guide you on using this approach throughout the research cycle.
Presenter
Mei Lan Fang & Lupin Battersby
---
This workshop is part of the Knowledge Mobilization Lunch and Learn series.