On archers, cat-lovers, and beer drinkers: Vividata via the SFU Library
Source: https://en.wikipedia.org/wiki/Binary_file
Published by Mark Bodnar
Did you know...

Archers are overrepresented, given their numbers in the Canadian population overall, among those who consider themselves cutting edge when it comes to electronics (i.e., the first to buy new electronic gadgets) AND archers are also overrepresented among Canadians who report having taken on the care of an elderly relative in the last year?
  

Canadians who fit in the "Driving Miss Daisy" psychographic cluster are overrepresented among those who have 3 or more cats, yet significantly underrepresented among those who possess more than $1 million in securities and savings?   
  

And folks who are over 65, have post-grad degrees, or who live in St. John's, Newfoundland are all overrepresented among those who report that the brand of beer they drink most often is Bud LightTM?
As fun as it is to throw random facts at you, I'm actually going somewhere with all of this: I found all of the above information by searching in our Vividata database, a resource that I know you will grow to love once you start exploring it.
If your research requires details such as
...the demographics and leisure activities of the Canadian consumers of specific products or services, or of the readers of specific Canadian magazines or newspapers, or even of people who profess certain opinions about things like the environment and marijuana legalization...
then the Vividata reports should be your first stop.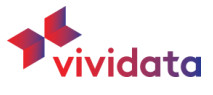 If all of this sounds eerily familiar, that's probably because the Vividata reports used to be known as the PMB (Print Measurement Bureau) reports, a database that I've brought up many times over the years.
Besides the name change, here's what else has changed:
More brands covered for some products.  We used to only get data for a dozen or so brands of a given product type (if we were lucky), but that coverage has greatly increased in some cases.  For instance, there are now more than 100 chocolate bar brands covered.
 
More newspapers and magazines covered, including many small-market papers. 
 
A new survey methodology with an increased frequency and the incorporation of online polling. (Note: Although you can still click on Change Survey within the database to see the results of older studies, the recent change in methodology means that you can no longer compare current and older data on a topic.)
To get an understanding of the range of products and services covered by the Vividata survey, check out their list of the topics covered.
As always, let my colleagues and I know if you want to learn more, 
-- Mark
~~~~~~~~~~~~~~~~~~
Mark Bodnar: Business & Economics Librarian
mbodnar@sfu.ca
P.S.: As tempting as it might be to click through our database description and get to the fun stuff, I strongly encourage you to pause and scan the tips we've left for you, including a link to a guide on how to read the complicated Vividata reports and a caution on a glitch that will stop you from switching between report types if you're not careful.