New video! Secondary Research for Business Decisions: Foundations for Estimates
Published by Mark Bodnar
Anyone who has taken such courses as BUS 343 (Introduction to Marketing) and BUS 360W (Business Communication) knows that being able to find and evaluate published information to support a decision is a core skill in all areas of Business.  (And, frankly, in most other subjects... and in life in general!)
However, before you can focus on finding and evaluating information, it's important to have a clear understanding of the definition of secondary research -- especially of its built-in flaws and how they might influence how you plan your search and evaluate your results.
With that in mind, I've created a video!  Secondary Research for Business Decisions: Foundations for Estimates is meant to cover the all-important principles that underlie many of the presentations I do in Beedie classes. I hope to make additional videos that build on these principles in the near future.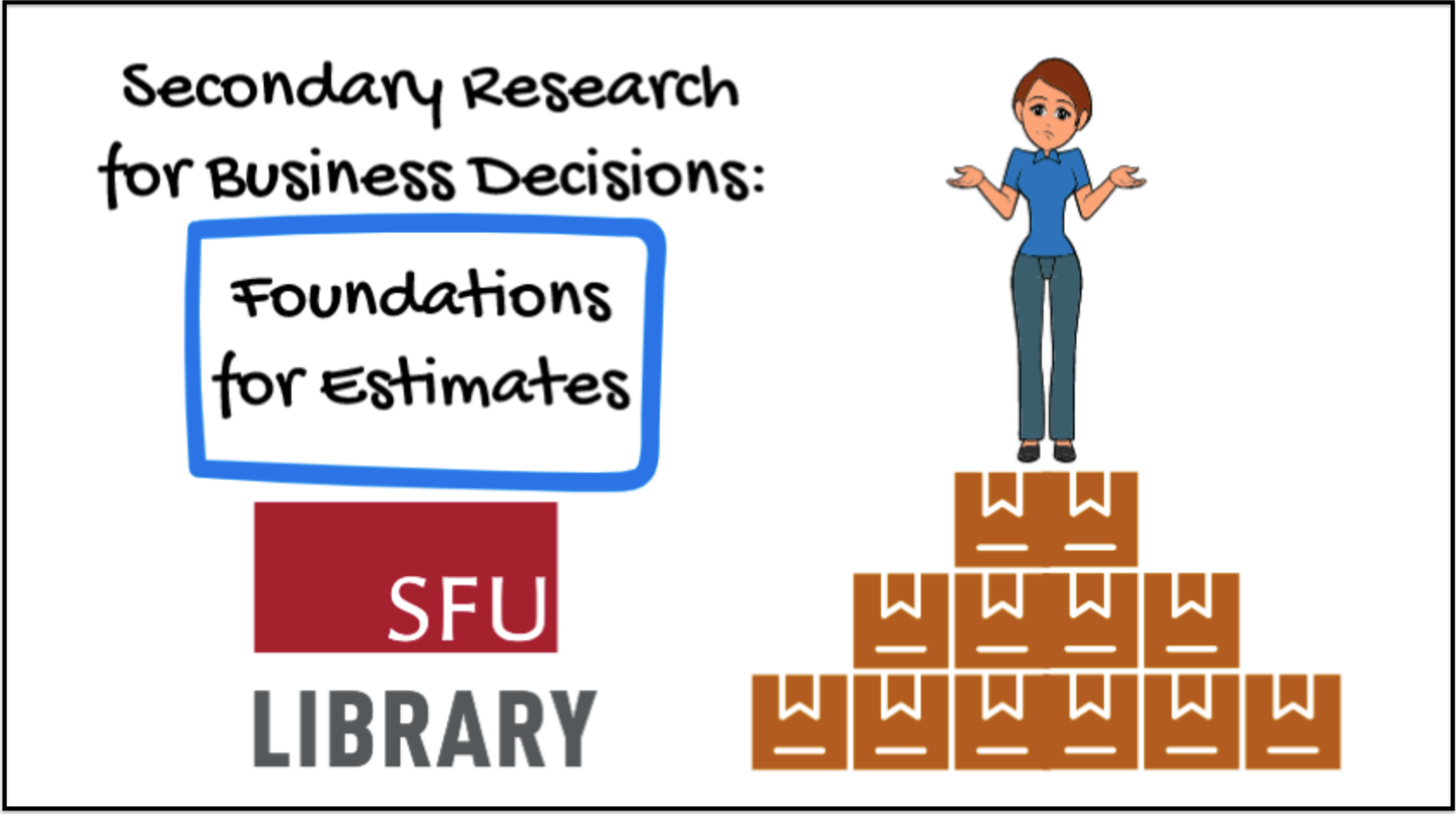 If you'd like to learn more about secondary research, check out this 12-part series of posts I wrote here in the BUEC Buzz a couple years ago. The focus in that series was on research to support new outdoor recreation services, but the steps involved are common to many research topics and the advice I've provided is based on my meetings with thousands of researchers over the years.  
Questions?  Comments?  I'm just an email away...
-- Mark
--------------
Mark Bodnar
Business & Economics Librarian
mbodnar@sfu.ca
P.S.: This is just my second experiment creating videos from home. I'm still working on getting the sound right, but this new attempt is better than my first!