Help is here!
Published by Mark Bodnar
Hi all -- I hope you are doing okay in these difficult times.
I recently wrote a post about the wealth of resources available remotely for SFU researchers, with a focus on our top business & economics resources.  I ended that post with some tips on ways to get help choosing and using those resources.  
Since then many students and faculty members have sent me questions, so it's clear that at least some people are aware that when the physical library is closed, our remote research assistance is still available!  To ensure everyone knows they can still contact me with their business & economics questions, I've made a short "Doodly" video (click on the image to open the mp4 file):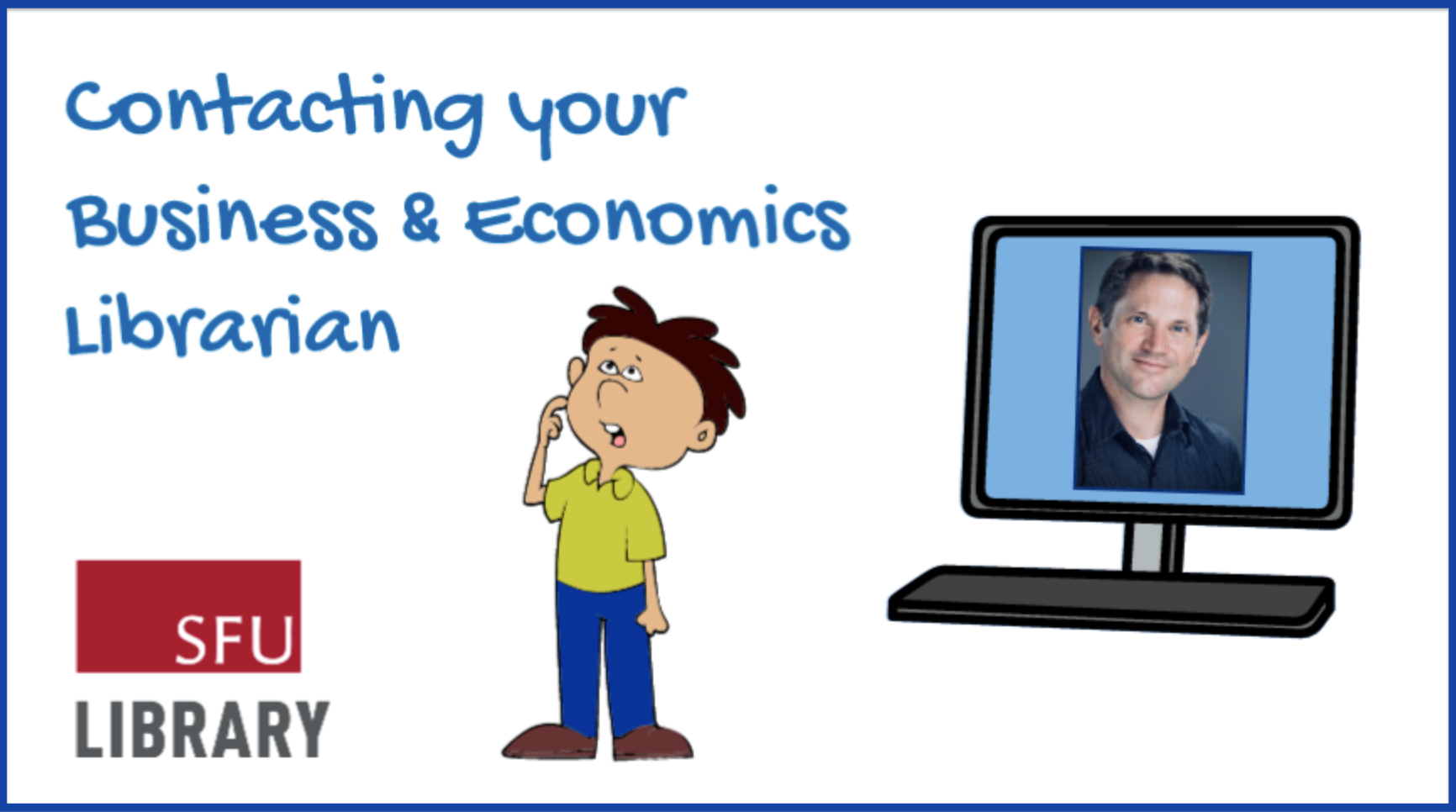 The video is rough -- I'm still having trouble getting the sound levels right with the equipment I have at home -- but I thought I'd share it anyway.  I've been exploring ways to create videos to teach some of the information literacy topics that I cover in classes.  Learning how to use Doodly is my latest attempt. 
In the end, awkward sound levels or not, the message is still true: We all want the same thing -- for you to be able to find the information you need. Please do email me if you need help with your business & economics research!
Take care, 
-- Mark
--------------
Mark Bodnar
mbodnar@sfu.ca
Business & Economics Librarian
P.S.: I haven't yet found a way to embed a transcript in a Doodly file. That sort of feature is clearly important for accessibility, so I'll keep experimenting. For now, here's a PDF with the transcript from this video.