Downstream effects of steel tariffs: IBISWorld
Published by Mark Bodnar
I see that IBISWorld has published an analysis of the possible effects of a US steel & aluminum tariff on Canadian industries and consumers:  Trump Tariff to Hit Consumers, Canadian Steel and Construction.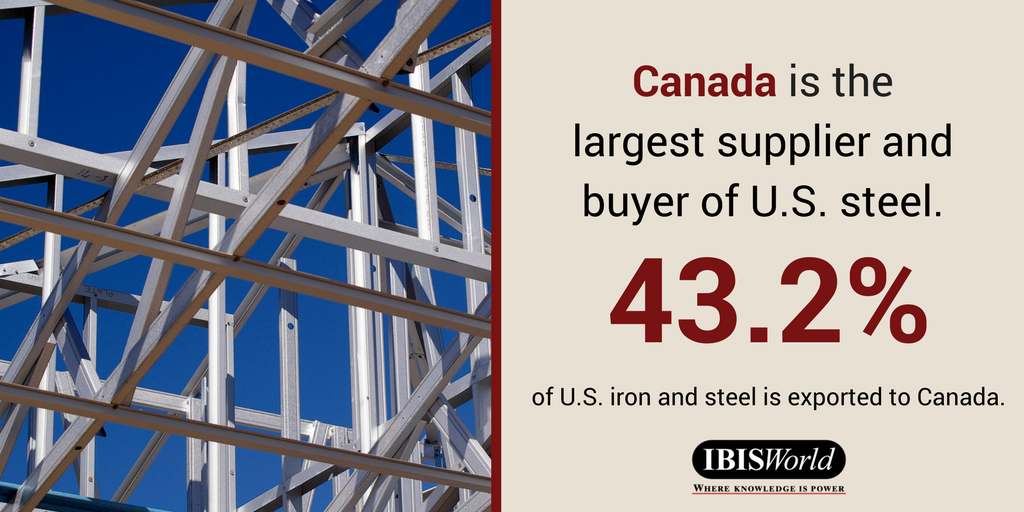 (Click here to go directly to the full PDF report.)
As I'm sure you could guess, such tariffs are expected to touch on many industries.  Here are direct links to IBISWorld reports on some of the industries mentioned in their analysis.
Note: Where provided, click on the flags to get to the US or Canadian versions of each industry report.
 Also see these relevant Business Environment reports from IBISWorld: 
-- Mark 
~~~~~~~~~~~~~~~~
Mark Bodnar
Economics & Business Librarian
mbodnar@sfu.ca
 
Image credit: Trump-Steel-Infographic by IBISWorld. Retrieved from http://www.ibisworld.com/media/2018/03/08/trump-tariff-to-hit-consumers-canadian-steel-and-construction/