Your feedback needed! Scopus trial to April 17
Published by Mark Bodnar
We've just started a trial to Scopus and would love to hear what you think of it.
For those who don't know Scopus, it's a direct competitor to Web of Science (and perhaps to Google Scholar, depending on what you are trying to accomplish).  That is, Scopus is a very large citation database of peer-reviewed literature in journals, books, and conference proceedings across most research fields.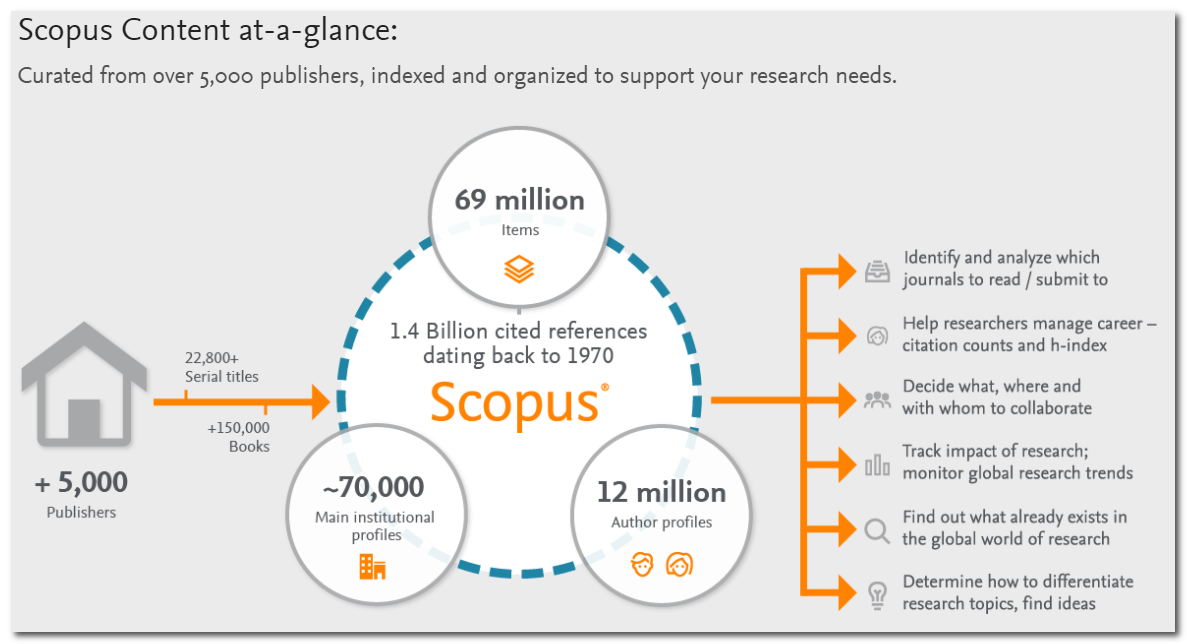 Because of their broad multidisciplinary content and their citation analysis features (tracking & interconnecting references across publications), databases such as Scopus and Web of Science can be very useful research tools – especially for detailed literature reviews and tenure & promotion applications. 
They are also extremely expensive.  At this point, it's unclear whether new funding will be available, so in addition to any comments you might have about the content and functionality (particularly with respect to your discipline's specific needs), it would be helpful if you could tell us which of the two databases you prefer.
If you'd like to see what others have said about Scopus and Web of Science, check out these articles and sites: 
Note: Our Scopus trial ends on April 17, 2018. Please send feedback to lib-licensing@sfu.ca 
-- MarkB
P.S.: As you may know, we already have a related database, SciVal, which uses Scopus data to help assess an institution's research performance from a variety of perspectives.
~~~~~~~~~~~~~~~
Mark Bodnar
Economics & Business Librarian
mbodnar@sfu.ca
Image credit: Scopus Content at-a-glance infographic from https://www.elsevier.com/solutions/scopus/content