Refreshed & ready for research: Check out our updated IBISWorld industry reports!
Published by Mark Bodnar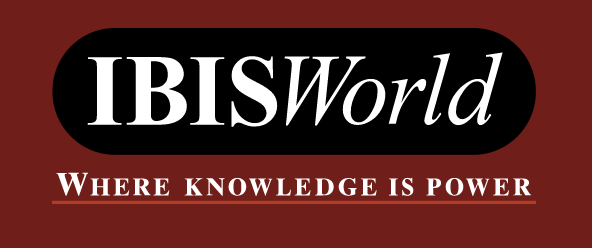 Our IBISWorld database received a much needed refresh earlier this year.  The content hasn't really changed -- it's still a great collection of over 2100 regularly updated industry reports -- but browsing & searching to find those reports is now a smoother, more efficient process. If you haven't used IBISWorld lately, explore and let me know what you think!
And if you're new to IBISWorld, here's why you might want to check it out: The industry reports in IBISWorld cover approximately 1400 industries in the USA, 430 in Canada, and 200 in China, in addition to 73 reports with a global scope.
From the publisher: "Each [industry] report consists of 30 to 40 pages of key statistics and analysis on market characteristics, operating conditions, current and forecast performance, major industry participants and more."
Just a few samples...
In addition to the 2100+ industry reports, our IBISWorld subscription also includes Business Environment Profiles for Canada (104 reports) and for the USA (207 reports): 
From the publisher: "Every industry faces a set of drivers outside its control that have a material effect on industry performance. Our Business Environment Profiles provide insight into these key drivers, which include exchange rates, commodity prices, interest rates, weather conditions, consumer attitudes, demographics and many more."
These business environment profiles will often come up in your searches, but they are also integrated into relevant industry reports. For instance, reports such as Plumbing in Canada and Interior Designers in Canada both include links to the relevant BEP report on Housing Starts in Canada, which features data and analysis on the current performance and outlook for that indicator, as well as a discussion of the data variability.
Questions? Send me a note!
-- Mark
-------------------
Mark Bodnar
mbodnar@sfu.ca
Business & Economics Librarian