Seeking feedback re: Frost & Sullivan and BCC Research!
Published by Mark Bodnar
A quick reminder that we have pilot, one-year subscriptions to two "emerging technology" market report databases: Frost & Sullivan & BCC Research.  We'd love to hear your feedback!
Please send comments, concerns, and questions to me at mbodnar@sfu.ca.  See below for some recent titles in each database... just a few samples of the thousands of reports available.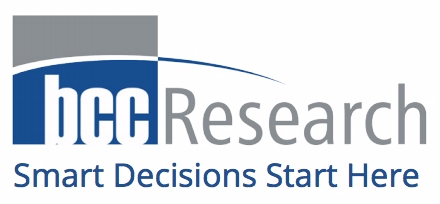 (Pilot ends in October, 2018)
Machine Learning: Global Markets to 2022
The Global Hydrogen Economy: Technologies and Opportunities Through 2022
Protective Sports Equipment: The North American Market    
Therapies and Diagnostics for Ovarian Cancer: Global Markets to 2022
Cloud and Data Center Network Technologies: Global Market Through 2022
Global Markets for Aquaculture Products
Microspheres: Technologies and Global Markets
    (Pilot ends in August, 2018)
Growth, Innovation and Leadership Index for Healthcare Attractiveness (GIL-H Index), 2018

A data-driven research-based country pipeline system to gauge country competitiveness in healthcare

FinTech—Growth Opportunities in the Global Market 
Global Residential Battery Energy Storage Market, Forecast to 2022
Global Autonomous Driving Market Outlook, 2018
Global UCC (Unified Communications and Collaboration) Industry Outlook, 2018
Growth Opportunities in the North American VoIP Access and SIP Trunking Services Market, Forecasts to 2024
Consumer Communication Services Tracker: Fourth Quarter 2017 (4Q17)

Detailed information for several companies in the consumer communication services market for US and Canada. Data includes subscribers, revenues, net adds(losses), projections, and market shares.
I look forward to hearing your thoughts on these valuable resources!  Which one best fits your research and teaching needs?
-- MarkB
~~~~~~~~~~~~~~~~
Mark Bodnar
Business & Economics Librarian
mbodnar@sfu.ca