New to SFU! BCC Research: Sci-tech market analysis
Published by Mark Bodnar
I am very pleased to announce that SFU researchers now have access to the full collection of reports by BCC Research!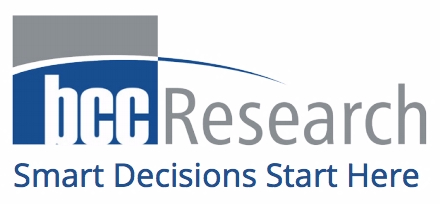 BCC Research reports offer: 
"... analysis of global market sizing, forecasting and industry intelligence, covering markets where advances in science and technology are improving the quality, standard and sustainability of businesses, economies and lives."
Categories covered range from Advanced Materials to Semiconductor Manufacturing, touching on topics as diverse as medical devices, quantum dots, geothermal energy, and desalination along the way.
A few sample report titles to tempt you: 
Mobile and Wearable Gaming Technologies: Global Markets
Global Markets for Milk Alternatives
Global Markets for Environmental Remediation Technologies
Molecular Diagnostics: Technologies and Global Markets
Important: This is a one-year, pilot subscription to BCC Research, expiring on Oct. 31, 2018. We really need your feedback so that we can make an informed decision: 
Will this resource substantially benefit your research or teaching?
 
Does it provide information you couldn't find elsewhere?
 
How do you think it compares to the other one-year, pilot subscription we currently have underway: Frost & Sullivan?  Both BCC and F&S are focused on emerging technology areas, and both have strengths and weaknesses. If (as is likely) we could only keep one, which resource best fits your needs?
Your opinion matters! Send comments & questions to me at mbodnar@sfu.ca
-- MarkB
~~~~~~~~~~~~~
Mark Bodnar
mbodnar@sfu.ca
Business & Economics Librarian