CFA and beyond: resources on finance & investing
Published by Mark Bodnar
Having a solid understanding of how finance and investments work is useful for students in all areas of business & economics, not just those who pursue a finance concentration. Many SFU finance students opt to become Chartered Financial Analysts via the CFA Institute, but that's likely overkill for most non-finance students: becoming a CFA Charterholder involves completing (and paying for) a comprehensive series of exams on all aspects of the modern investment industry.
Fortunately, there's now an à la carte way to acquire some of the foundational CFA knowledge — with no cost to SFU people (but also no official certification at the end). We own ebook copies of many recent CFA books & workbooks, so you can read and practice what and when you want. 
From the publisher:
Each of the following CFA titles is licensed to allow an unlimited number of SFU users, but only 60 pages can be downloaded in PDF format in a single session: 
For those who prefer a more basic introduction to finance, try the resources listed in the SFU Library's Personal Finance and Financial Literacy guide, starting with the many recent investment ebooks and videos in our collection.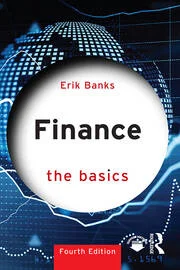 And, from our earlier post about Read-on-a-Bus books, here are some quick-read titles on various aspects of finance: 
Finally (for now at least!), if this sort of topic is of interest, consider completing Bloomberg Market Concepts and ESG certifications — both of which are free to all SFU students! Check out my blog post for details: Learn about financial markets... and earn a certificate! BMC is now online at SFU.
Questions?  Anytime!
— Mark
——————
Mark Bodnar
Business & Economics Librarian
mbodnar@sfu.ca