Here for a year... BoardEx + RepRisk datasets: Corporate Board composition & ESG indicators
Published by Mark Bodnar
Does your research require access to data on board composition or environmental, social & governance (ESG) indicators for corporations?  If so, then I have some great news for you!
Board Composition data: 
SFU now has a one-year subscription to the North America module of BoardEx via WRDS: 

"Time series data on compensation, committee structures and Board composition from 1999 to present, and Board announcements from 2002 to present, plus organization summary and company details. The data also covers the profiles of all Board and supervisory directors. These profiles hold details of current and past appointments and activities in both the public and private sectors."
The majority of the funding for BoardEx came from a SSHRC grant held by Prof. Karel Hrazdil. Also note that our subscription only covers access to the North America module of this database.
ESG data: 
SFU now has a one-year subscription to the Premium Edition of RepRisk via WRDS: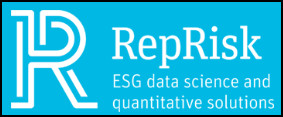 "The premium dataset includes RepRisk's data for all companies – both listed and non-listed – in the RepRisk ESG Risk Platform that have been exposed to ESG risks and business conduct – i.e. approx. 110,000 companies from all sectors and geographies, including frontier and emerging markets. The dataset includes the full data history available (unbroken time series from January 2007)."
The majority of the funding for RepRisk came from a SSHRC grant held by Prof. Ray Zhang.  
Note:  As stated above, these are both one-year subscriptions, expiring at the end of February, 2020. At the moment, there are no funds identified for ongoing subscriptions to either dataset. I hope you are able to make use of these valuable resources while we have them! 
(And if you do use this data, please do let me know -- it's always good to collect positive impact stories, especially about cases where individual grant funding has been leveraged to benefit the entire institution!)
Brochures about both BoardEx and RepRisk are attached.  More detailed data dictionaries are available within WRDS. 
For those who are new to the WRDS financial data interface, all SFU faculty and graduate students are eligible for WRDS Accounts. SFU undergraduate students have access to the same datasets via the WRDS General Access portal -- just enter your SFU email address when prompted.
- Mark
------------------
Mark Bodnar
Business & Economics Librarian
mbodnar@sfu.ca