Congratulations to the GSS Open Access Award recipients!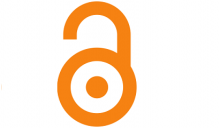 Published by Ioana Liuta
SFU Library and the Graduate Student Society are pleased to announce the 27 recipients of the 2018 GSS Open Access Award.
The students each received a $130 award for publishing their scholarly work in open access journals and making the products of their research available to the broadest possible community. In addition to publishing their work in a fully open access journal which does not require paid subscriptions to access any of the journal content, each of these students also placed their work in Summit, SFU's institutional repository, which fulfills the requirements of the SFU Open Access Policy.
The award aims to increase the visibility of students and researchers/scholars who publish their work openly. We want to put the authors in the spotlight and say thank you for their contributions as SFU graduate students.
We would especially like to thank the Office of the Vice-President, Research, the Office of the Dean of Graduate and Postdoctoral Studies, and the Publishing program who generously contributed funds to the award.
Congratulations to the award recipients!
 

Applied Sciences
See recipients

Farnoush Hosseini, Engineering Sciences 

Farnoush is a PhD candidate under the supervision of Bernhard Rabus in SFU SARlab; she received her MSc in Civil and Surveying Engineering from University of Tehran in 2015. She was working on bridge stability assessment using InSAR in her M.Sc, and currently she is working on slope stability assessment using InSAR.

Hadi Moein, Engineering Science

Hadi Moein completed his PhD at the School of Engineering Science in Simon Fraser University. He received his M.Sc. and B.Sc. degrees in Mechanical Engineering and his B.Sc. dual degree in Industrial Engineering from Tehran Polytechnic, Iran. His research was focused on development of an innovative biomedical device helping people with hypotension intolerance and edema using smart materials. He published 4 journal and 5 conference papers during his PhD studies. Hadi received 9 awards from SFU including Presidents and SFU Science & Technology. His research interests include mechanical design, development of biomedical devices, smart materials, micro/nano fabrication, artificial muscles, finite element analysis, welding residual stresses, and CAD/CAM. To find out more about Hadi Moein please visit his LinkedIn page.

Shahram Pourazadi, Mechatronics Systems and Engineering Science

Shahram is a PhD candidate in School of Mechatronics Systems and Engineering Science at SFU. Shahram's research expertise are in the fields of Biomedical devices, Robotics, Automation and Control Engineering . Besides his PhD research, for the past 4 years, Shahram has been a Research Scientist in 2 growing Start-up companies in Metro Vancouver, Advanced intelligent Systems Inc. and Picker Drones Inc. both of which are active in the field of autonomous robotics.

Pooya Taheri, Mechatronic Systems and Engineering Science

Pooya Taheri is a registered Professional Engineer (P. Eng.) in the province of British Columbia, Canada. He has several years of academic and industrial experience in different fields of electrical engineering such as power system transmission, electromagnetic transient simulation, microcontrollers, and computer programming. Since 2016, he has worked as a sessional instructor at Langara College, Vancouver Community College (VCC), and Fraser International College (FIC).

Pete Poovana, Mechatronic Systems and Engineering Science

Pete Poovanna Thimmaiah is a Transportation Analyst for the Fraser Basin Council's Climate Change and Air Quality Program, supporting electric vehicle initiatives for Plug In BC. He joined FBC in 2018. Prior to joining FBC, Pete worked with the automotive company Robert Bosch, Germany as a senior mechanical engineer. He has several scientific publications related clean energy technologies, and also a frequent contributor to the Huffington Post Canada and Policy Options magazine. Pete holds a Doctor of Philosophy (Ph.D.) degree in mechatronic systems engineering from  Simon Fraser University; a master of science degree from Coventry University; and a bachelor of science degree in mechanical engineering from Visvesvaraya Technological University.

Sujoy Ghosh Hajra, Engineering Science

Sujoy Ghosh Hajra's research focuses on the design, discovery, development and clinical validation of medical technologies for the assessment and long-term monitoring of brain function in both health and disease. These innovative solutions are created using a combination of multimodal neuroimaging technologies such as magnetoencephalography (MEG), electroencephalography (EEG) and magnetic resonance imaging (MRI), and often focus on brain diseases and disorders such as acquired brain injury, stroke and Alzheimer's disease. Recent highlights include co-creating brain vital signs and establishing its scientific and technology foundations, and discovery of a novel brain function marker for assessing the brain's knowledge of the current situation. This research builds upon Sujoy's prior work at the National Research Council of Canada including co-invention of the Halifax Consciousness Scanner for rapid patient specific assessment of brain function at point-of-care, and enabling the development of NeuroTouch surgical simulator used in the world's first patient specific virtual neurosurgery.

 
 

Health and Life Sciences
See recipients

Sarah Arthur, Molecular Biology and Biochemistry

I am a PhD candidate in Ryan Morin's lab in the department of molecular biology and biochemistry. Our lab focuses on the study of lymphoma genomics. My project is to investigate the role of novel mutations that we discovered in the NFKBIZ gene and how they contribute to lymphoma. I completed my BSc Honours degree at SFU and after starting in the MSc program in 2015, I decided to transfer into the PhD program. I have an interest in both molecular and functional biology techniques as well as computational based analysis and bioinformatics. 

Colin Bailey, Biological Sciences

I am a PhD candidate in the Salmon Watersheds Lab within the Earth 2 Oceans Group at Simon Fraser University. My research interests broadly include marine and freshwater ecology, population dynamics, and food webs. More specifically, I am interested in the population and community ecology of salmonids and other sport fishes. Currently, I am researching the drivers and consequences of life-history variation in steelhead trout in the freshwater and marine phases of their life cycle.

Michael Branion-Calles, Faculty of Health Sciences

I am currently a PhD Candidate in Faculty of Health Sciences. In my thesis I use quantitative methods and novel data sets to answer applied questions at the intersection of transportation, safety and health.

Kathy Chan, Faculty of Health Sciences

I completed my undergraduate degree at the University of Toronto (double majoring in global health and immunology). Currently, I am in my first year of SFU's Master of Public Health Program. I hope to use the knowledge I am gaining through school to give a voice to marginalized communities. Issues I am passionate about include mental health, substance use and addictions and maternal health. I am committed to community based research principles and hope to promote mental health and wellness in vulnerable populations.

Aaron Dhanda, Biological Sciences

I completed a bachelor's of science degree with honors here at Simon Fraser University. Having completed a successful honors project in Dr. Julian Guttman's lab, I was given the opportunity to continue my research as a cellular microbiologist graduate student in his lab. I am currently in my 5th year of graduate studies pursuing a PhD in biological sciences. Over the past 5 years, I have had the pleasure to train several successful undergraduate researchers in our lab as well as teach introductory microbiology (BISC 303) as a TA and guest instructor. I've had the honor of receiving several awards from SFU such as the C.D. Nelson Memorial Graduate Entrance Scholarship, the SFU Provost Prize of Distinction and SFU Graduate Fellowships. To date I have 3 published manuscripts with 2 receiving cover images, as well as 6 published abstracts.

Mohammad-Reza Ghovanloo, Biomedical Physiology and Kinesiology

I am a PhD student in the Department of Biomedical Physiology and Kinesiology at Dr. Peter Ruben's lab. The general aims of my research are to explore the biophysical properties of voltage-gated sodium channels. Sodium channels are key contributors to excitability in living organisms; hence, modulation of these channels through mutations and/or environmental triggers can often lead to serious neuromuscular disorders. Having an enriched understanding of the sodium channel electrophysiology may result in uncovering potential therapeutic targets.

Kate Hosford, Faculty of Health Sciences

Kate Hosford is a Masters of Science candidate in the Faculty of Health Sciences at Simon Fraser University. Her research aims to understand the ways that city design shapes transportation, health, and social connectedness. For her thesis work, she is evaluating the transportation and equity impacts of the Vancouver public bicycle share program.

Xiaomei Kuang, Molecular Biology & Biochemistry

Xiaomei (Tallie) Kuang recently received her PhD from the department of Molecular Biology and Biochemistry at Simon Fraser University. Over the past 7 years, she has been conducting basic science research that could contribute to the development of curative strategies against HIV-1 infection. Tallie's research focused on the multifunction viral protein Nef, an essential player in HIV-1 infectivity and pathogenesis. Specifically, she was interested in investigating whether Nef's ability to regulate cellular activation status could affect viral persistence and hence interferes with current "shock and kill" strategies to eradicate HIV-1.

Eliran Mizelman, Biomedical Physiology and Kinesiology

Eli is a PhD student in the field of Sports Analytics and a member of the Sports Analytics Group. Eli has a MSc. in exercise physiology and sports nutrition from the University of Saskatchewan, and a BSc. in Medicine and Biology from Tel Aviv University in Israel.

Cecilia Sierra-Heredia, Faculty of Health Sciences

Cecilia Sierra-Heredia is a graduate student in Simon Fraser University's Faculty of Health Sciences. Her research investigates why children develop allergies and asthma, linking our attitudes towards climate change and aero-allergens to respiratory illness in childhood. Her work highlights the urgent need for improvements to our public health policies to help combat the imminent respiratory health challenges awaiting us in the face of climate change.
 

Science
See recipients

Marco Farren-Dai, Chemistry

Marco is a PhD student of Dr. Bennet in the area of chemical biology. His research focuses on investigating the mechanism of important enzymes to inform the development of therapeutics.

Justine Munich, Physics

Justine Munich is a PhD student with the Department of Physics at Simon Fraser University. She is part of the Antihydrogen Laser Physics Apparatus (ALPHA) Collaboration, a CERN-based collaboration that investigates the properties of antihydrogen. Her thesis is about microwave spectroscopy of antihydrogen as a direct matter-antimatter comparison with hydrogen.
 

Communications, Art & Technology
See recipients

Belen Febres-Cordero, School of Communication

Belen is a PhD student in the School of Communication at Simon Fraser University. Her interest in community media, health communication, and human rights is informed by her experience conducting qualitative research in Canada and different Latin American countries, and by her previous education in Anthropology and Journalism.  Belen's doctoral research focuses on community media and the co-creation of content aiming to improve women's health in Ecuador, her home country.  Belen believes in the importance of listening to diverse voices and sharing different ideas and perspectives both inside and outside academic settings.  

Alexandra Kitson, School of Interactive Arts & Technology

Alex became a research intern at the iSPACE lab in January 2013, started her Masters in Fall 2014, and articulated into the PhD program in Fall 2015. She has a BSc from the University of British Columbia in Cognitive Systems, a multidisciplinary program that combines psychology, computer science, philosophy, and linguistics. Her research interests involve using an interdisciplinary approach to understand human perception and behaviour. In particular, employing technology as a medium to explore the human psyche, create better human-computer interfaces, and provide clinical applications.

Carol Munoz Nieves, Communication

Carol Munoz Nieves is a current researcher and recent graduate from the Master of Arts program in the School of Communication at Simon Fraser University. Her thesis engages with the political economy of mobile and Internet communications in her home country, Cuba. At SFU, she currently conducts research on digital and data rights in the platform economy, citizen data audits, human capital in digital industries, public dimensions of faculty's work in the review, promotion and tenure process, and open access of research. She has also worked as a press analyst, journalist, lecturer, and communications specialist for organizations in Cuba and Canada.

Denise Quesnel, School of Interactive Arts and Technology

Denise has had a career in human-centered design and media for over a decade; before that, she worked in the film and VFX industry. Now with her PhD studies at the iSpace Lab (supervisor Dr. Bernhard Riecke) at SFU's School of Interactive Arts and Technology, she investigates how virtual reality (VR) applications can be designed to address the social consequences of chronic illness. As a positive technology for enhanced wellbeing, this VR research stems from the interdisciplinary human-centered design, experience design, psychology, and media arts practices. Outside of her studies, she is a volunteer with several health foundations, and professional organizations like SIGGRAPH where she created and chaired the immersive realities program 'VR Village' from 2015-2017. She recently presented a TEDxSFU talk "Evoking Deep Connections by Embodying Another's Reality" on her motivation for research, available for viewing at https://youtu.be/xsRzjUoSbE0.
 

Environment
See recipients

Erin Hogg, Archaeology

Erin is a PhD candidate in the Department of Archaeology. Her research focuses on the use of archaeological evidence in Aboriginal rights and title litigation in Canada. 

Jolie Gareis, Geography

I'm a limnologist with broad interests including biogeochemical cycling in northern landscapes and climate change. During my PhD field research program I sampled the rivers, channels, and lakes of the Mackenzie Delta in the northwestern Canadian Arctic, where the Mackenzie River empties into the Beaufort Sea. Throughout most of my PhD I lived in Inuvik, a small town on the eastern edge of the Mackenzie Delta that lies in the traditional homelands of the Inuvialuit and Gwich'in peoples.
 

Arts and Social Sciences
See recipients

Lillian Mei Kuen Hung, Gerontology

Lillian's research mainly focuses on examining how technology and environment impact the care experiences of persons with dementia. Her research is funded by the Alzheimer Society of Canada. Lillian uses participatory approaches to co-research with patients, families, staff, and leaders to answer questions that matter to older people and aims to improve healthcare in micro and macro systems. Her research is practice-based and patient-oriented. She is committed to facilitating connectivity between academia and practice to find practical solutions to address pressing problems in care settings. Current projects: Using iPad to improve safety and quality of care, Social robotics use in delirium and dementia care, Gamifying staff education to improve dementia care in hospitals. 

Maureen Kihikia, Sociology & Anthropology

Maureen Kihika is a PhD Candidate in the Sociology and Anthropology department at Simon Fraser University. Her research and teaching areas are on race and racism, immigration, global political economy, social processes and care or reproductive service work.  
 

Education
See recipients

Dov Schafer, Education Technology and Learning Design

Dov Schafer is a Doctoral Student in Education Technology. He believes that digital games are a site of learning and that we need to study how to design them to be fun, engaging, and educationally rich at the same time. His research interests include User Experience Design, Human-Computer Interaction, Augmented Reality, and Digital games in Education. 
Contact us: For assistance with scholarly publishing, please contact digital-scholarship@sfu.ca.

This work, the Simon Fraser University Scholarly Publishing website, is licensed under a Creative Commons Attribution-NonCommercial 4.0 International License unless otherwise noted.