Radical Access: The SFU Scholarly Publishing blog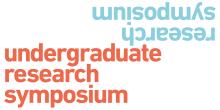 Published by Ioana Liuta
Published by Kate Shuttleworth
This blog post was contributed by Kate Shuttleworth, Digital Publishing Librarian at SFU Library. 
Do you publish or manage journals hosted by Open Journal Systems (OJS)? Have you been putting off updating your ORCiD profile with new publications? Now, doing both those things got a little bit more streamlined through a new connection between OJS and ORCID!
Journal editors in OJS can now enable an ORCID plugin that will authenticate authors publishing in your journals. This works both ways as authors can allow OJS to push new publications right into your ORCID profile, updating it automatically when a new article is published.
Published by Kate Shuttleworth
First published on June 15, 2020 on the Public Knowledge Project blog.
As post-secondary instructors adapt to providing online instruction for the foreseeable future, many are looking for new ways to engage with students in an online environment. Course journal projects, using Open Journal Systems (OJS), can offer one such opportunity.