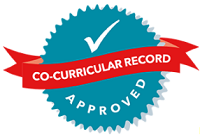 This is a list of all English as an Additional Language workshops offered by the Student Learning Commons. All
upcoming workshops a
re l
isted here
.
All SLC English As An Additional Language (EAL) Workshops are recognized on the Co-Curricular Record (CCR), an official University document that tracks students' co-curricular involvement at SFU. Learn more about the 
Co-Curricular Record
. 
For further information about SLC workshops and services,
contact us
.
Non Credit Courses
Academic English Grammar and Writing for Multilingual Learners of English
A non-credit  course on academic grammar, critical thinking, and essay writing. Classes are held twice per week for 2 hours each. Offered 2-3 times per year. Open to undergraduate and graduate students.
Pronunciation for Social, Academic, and Professional Settings
This non-credit course provides the rules, learning strategies, and contextualized practice in the stress, rhythm, and melody of English words, phrases, and discourse. Students will also learn how a Canadian accent differs from American, British, and Australian varieties of English by analyzing popular TV shows. Offered 2-3 times per year. Open to both undergraduate and graduate students.
Workshops
Communication Skills
Drop in to practice your English conversation skills, get help with your presentation, or improve your grammar. 
Let's Talk!
Improve your English conversation skills in a casual group setting. Develop fluency, expand your vocabulary, and share cultural perspectives. This workshop is open to all SFU students, both undergraduate and graduate. Interested faculty, including visiting professors, are also most welcome. Register online or drop in.

Structuring Ideas through Grammar
Learn how to improve the clarity, logic, and flow of your writing.
Speak like Obama: Creating Emphasis through pausing
Learn how speaking in message units can add weight and authority to your class presentations.