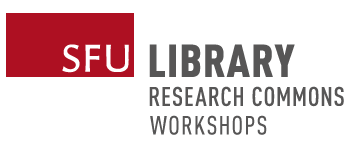 Dates
Wednesday, April 5, 2023 - 10:30am to 12:00pm
Location
via Zoom (link will be sent to participants 24 hours before the workshop/event begins)
Registration dates
open until Tuesday, April 4, 2023 - 6:00am
All times are Pacific Time Zone (Vancouver, BC, Canada).
About the workshop
In this panel discussion, journalists and authors will talk about ethical approaches to writing about vulnerable communities, on sensitive and complex topics and when pushing for accountability from authorities that are being accused of harm. We will look at how extractive forms of non-fiction writing is being challenged by BIPOC journalists. 
This event is part of SFU Library's series of activities with our Non-Fiction Writer in Residence, journalist and author Angela Sterritt! Learn more about the Non-Fiction Writer in Residence events.
Speakers
Candis Callison is an Associate Professor in the School of Journalism, Writing, and Media, and the Institute for Critical Indigenous Studies at UBC. She is the author of How Climate Change Comes to Matter: The Communal Life of Facts (2014) and the co-author of Reckoning: Journalism's Limits and Possibilities (2020). Candis is Tāłtān and a regular contributor on the podcast, Media Indigena. Prior to her academic work, Candis produced, wrote, and reported for television, the Internet, and radio in Canada and the US. 
Iman Kassam is a first-generation queer, muslim, South Asian broadcast journalist driven to create a more engaged community. Iman's family immigrated to "Canada" in the 1970s as Ugandan refugees. For nearly a decade, Iman worked as a news reporter for Native Communications and APTN National News in Somba K'e Denendeh (Yellowknife, Northwest Territories). Iman also worked as an LGBTQ+ advocate to help create NWT Pride, the first pride festival in the territory, and Queerlesque, a queer cabaret show. Iman now lives in Tiohtià:ke (Montreal) as a video journalist for CTV News and is completing a masters in professional communications at Royal Roads University, researching why young people consume the news that they do.
Angela Sterritt is an award-winning investigative journalist and author from the Gitanmaax community of the Gitxsan Nation on her dad's side and from Bell Island Newfoundland on her maternal side. Sterritt has worked as a television, radio, and digital journalist for more than a decade. She is currently the host of the CBC original podcast Land Back. Her book Unbroken, a work that is part memoir and part investigation into the murders and disappearances of Indigenous women will be published on May 30, 2023, by Greystone Books.