Background sources (a.k.a. reference sources, reference resources) help you build knowledge of a topic before you begin in-depth research. They help you find key facts, overviews, definitions, and suggestions for other sources quickly. They help you gain basic vocabulary, concepts, and history on the topic. 
For background information on your research topic, try the key resources listed below, or use the SFU Library's Background reference sources guide to access and get advice on selecting general dictionaries, encyclopedias, atlases, etc.
Dictionaries & terminology
A concise Oxford dictionary of politics and international relations
Provides entries on political thinkers, political terms, history, institutions, theories, schools of thought, and notable current affairs, including new material in areas such as international institutions, and peace building.

Dictionary of politics and government
Provides entries on basic government and political vocabulary, especially in the US, UK, and EU contexts, as well as some informal media terminology. Subject matter includes national legislatures, elections, local government, parliamentary and council procedure, international affairs, and political parties and theories.

Blackwell dictionary of political science: A user's guide to its terms
Provides entries on basic government and political vocabulary. Subject matter includes political concepts, policies, movements, and theories. Easily searchable by alphabet letters and words.

The Palgrave Macmillan dictionary of political thought
Provides entries on concepts, thinkers, and theories from political science and from related fields like philosophy, sociology, economics, law, and religion.

A glossary of political theory
Provides entries on major concepts in political theory and the key writers in the field, from "abstraction" to "Young Hegelians".
Encyclopedias
The encyclopedia of political science
Offers a comprehensive and in-depth exploration of the central ideas, ideologies, and frameworks underlying the study of politics, and highlights the intersections of politics with philosophy, cultural studies, sociology, religion, psychology, history, and economics through entries on political theories, concepts, research frameworks, and practices from around the world.

International encyclopedia of political science
Provides regional and global entries on political theory, political methodology, political sociology, comparative politics, public policies, and international relations.
Encyclopedia of politics: The left and the right
Provides over 450 articles on individuals, movements, political parties, and ideological principles, of those thought of as left and right.

Encyclopedia of governance
Provides entries on governance topics from "accountability" to the "WTO", primarily focusing on those that explore the changing nature and role of the state in recent times.

Political and historical encyclopedia of women
Provides entries that explore the events, actions, and people that have impacted and shaped the politics and history of women, including articles on women's governance, women's roles in revolutionary movements, and women's contributions to democratic struggles.
The Oxford handbook of Canadian politics [print]
Provides entries on the basic legislative and political structure of Canada, including articles on topics like the Canadian constitution, courts, political parties, multiculturalism, etc.
Biographical information
A dictionary of political biography
Provides entries on major figures in twentieth-century world politics, describing and assessing the lives of more than 1,000 men and women who have shaped political events across the world. Each entry details a person's background, career, achievements, and their critical appraisal.

The Hutchinson encyclopedia of modern political biography
Provides entries on people that have impacted global politics, from politicians and activists to writers and musicians. Easily searchable by alphabet letters and surnames.
General resources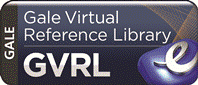 Gale Virtual Reference Library
Try this resource to search through many encyclopedias, handbooks, and other reference resources from all subject areas -- including Political Science -- all at once.