Worldwide Casebook in Marketing Management... and on finding cases in general
Published by Mark Bodnar
I just noticed that an ebook I ordered last week is already here and available for your reading/teaching enjoyment: 
Worldwide Casebook in Marketing Management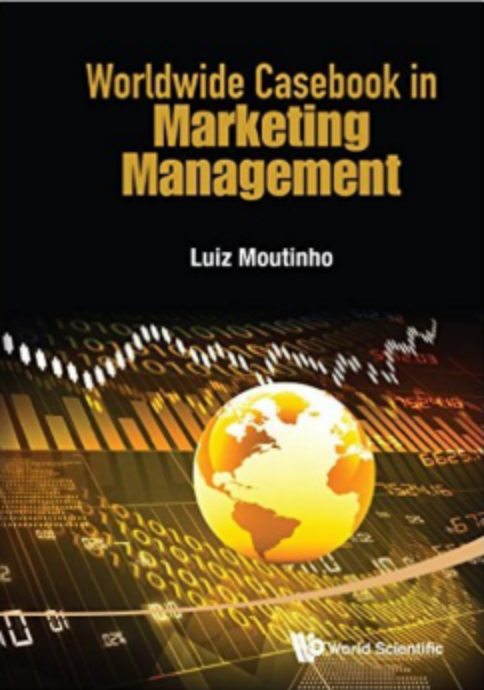 From the publisher: 
Worldwide Casebook in Marketing Management comprises a large collection of case studies in marketing and business management. It covers a huge array of decision-making areas and many different industries ranging from computers, petrol retailing and electronic gaming to drinks, fashion, airlines and mobile communication. The worldwide cases are all related to many well-known brands and corporations like British Airways, Red Bull, Nintendo, Google, Microsoft, Cacharel, etc.
Contents:
Introduction to Case Analysis
  
Consumer Behaviour:

San Pellegrino (Italy)
Nintendo Wii (Japan)
Zara (Spain)

Branding:

Lenovo (China)
Red Bull (Austria)
SingTel (Singapore)

Marketing Communication:

Foster's (Australia)
Google (The US)
Walkers (The UK)
TAG Heuer (Switzerland)
Cirque du Soleil (Canada)

Retailing:

Currys (The UK)
Cold Storage (Singapore)

Marketing Programming:

Microsoft (The US)
National Australia Bank (Australia)
Acer (Taiwan)
Kerry (Ireland)
Siemens (Germany)
ING (Holland)
Electrolux (Sweden)

Strategic and Global Marketing:

British Airways (The UK)
Grundfos (Denmark)
Petrobras (Brazil)
Accor (France)
As is usually the case, I have a number of reasons for posting about this ebook: 
Instructors: It seems like it could contain some good course readings for some classes. I purposely bought an "unlimited users" version of the ebook just in case anyone wants to assign a chapter or two.  Moreover, note the turnaround time on this order: I can often get ebooks here within a couple weeks, so if you let me know what sorts of topics you are assigning, I may be able to quickly locate and acquire relevant resources. I'd much rather buy books that I know will be used than ones that I just hope will be used!
Students:  The cases all deal with real and recent situations and contain factual information with references, so may prove to be good resources if you are researching any of the companies covered, or even if you are just researching those companies' competitors or industries in general.
All: Now that I have your attention, I can put in a plug for using our Finding Case Studies guide. :-) 
Questions? Concerns? You know where to find me!
-- MarkB
~~~~~~~~~~~~~~~~~~~~~
Mark Bodnar
Business & Economics Librarian
mbodnar@sfu.ca
Image source: http://www.worldscientific.com/ (publisher)