Good news for a rainy day: No more overdue fines on *most* SFU Library books!
Published by Mark Bodnar
A quick note for those who missed the news earlier this week... as of May 7th, the SFU Library no longer charges overdue fines on (most) regular books!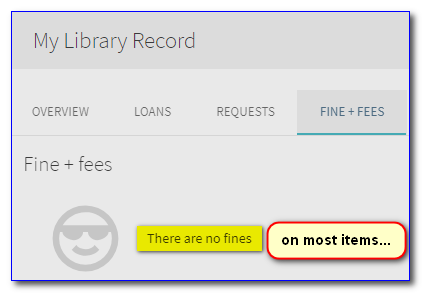 As you can probably tell from the parenthetical insertion, there are exceptions to this rule... largely centred around high-demand items like our Course Reserve books. 
A key exception involves books that have been recalled by another user -- if someone else requests a book that you have signed out, you do still need to return it by the required date or risk paying fines.  Sounds like a fair way to ensure equitable access to our amazing resources, no? 
Again, though, the vast majority of our books can now be borrowed without fear of being overdue.  Yay!  That's one less thing to stress out about in our crazy world. 
For more about this new policy, click here.
-- MarkB
~~~~~~~~~~~~~~~~~
Mark Bodnar
Economics & Business Librarian
mbodnar@sfu.ca