On the economics of sanctions...
Published by Mark Bodnar
Sanctions are constantly in the news1 these days, so the following title definitely caught my attention when I was scanning our new ebooks: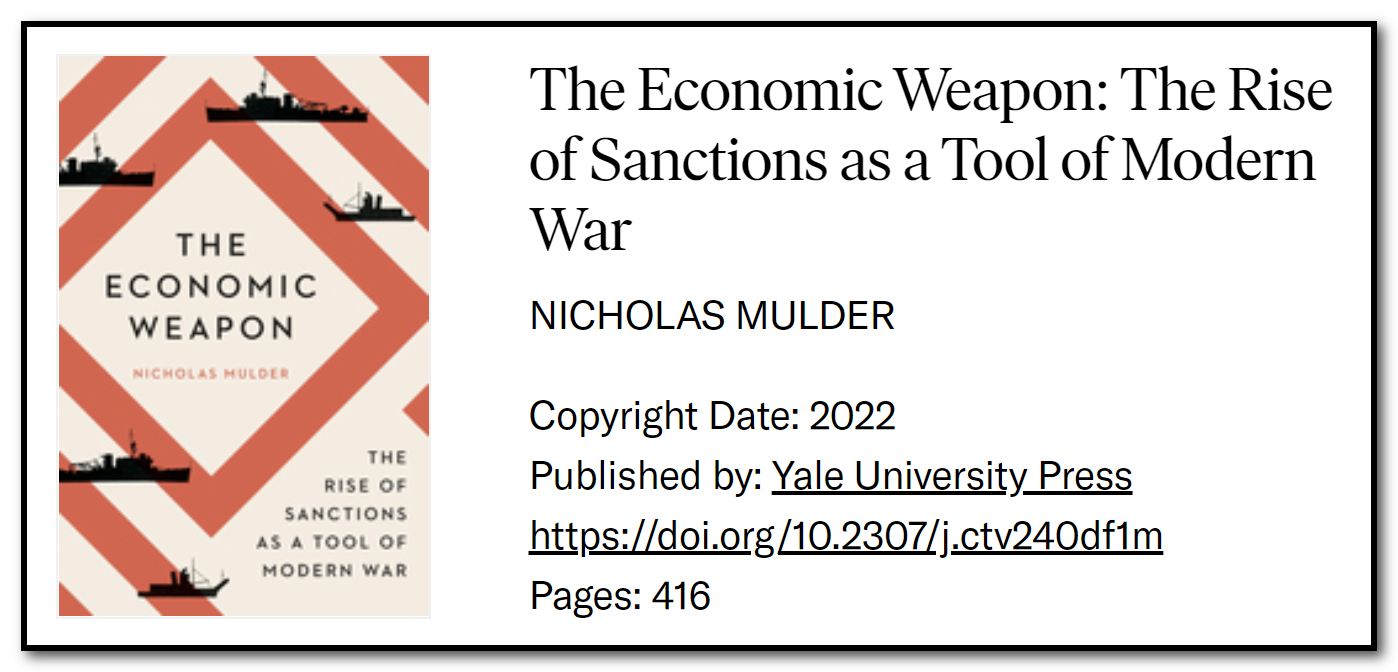 From Yale University Press, The Economic Weapon: The Rise of Sanctions As a Tool of Modern War offers the "first international history of the emergence of economic sanctions during the interwar period and the legacy of this development."
For more ebooks and print books on this important and timely topic, check out this search for Economic sanctions and browse some of the examples below...
Email me if you need help searching for resources on this or any other business/economics topic!
-- Mark
----------------
Mark Bodnar
Economics & Business Librarian
mbodnar@sfu.ca
1. My link to news articles that mention sanctions will take you to a pre-run search of the Financial Times. See this blog post for more on the FT at SFU, including instructions on how to access the fulltext of the articles.