Econometrics ebooks & books for SFU researchers
Published by Mark Bodnar
I was just scanning some of the new ebooks available to SFU researchers and came across a 2-volume title that seems like a one-stop-shop for those who are learning/using econometrics: Panel Data Econometrics: Theory and Panel Data Econometrics:  Empirical Applications.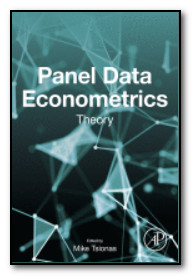 From the introduction: "Panel data always have been at the center of econometric research and have been used extensively in applied economic research to refute a variety of hypotheses. The chapters in these two volumes represent, to a large extent, much of what has been accomplished in the profession during the last few years."
These two volumes – both of which can be downloaded in PDF format for offline reading – use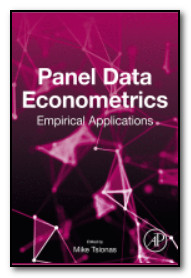 ... longitudinal datasets to illuminate applications for a variety of fields, such as banking, financial markets, tourism and transportation, auctions, and experimental economics. Contributors emphasize techniques and applications, and they accompany their explanations with case studies, empirical exercises and supplementary code in R. They also address panel data analysis in the context of productivity and efficiency analysis, where some of the most interesting applications and advancements have recently been made. <From the publisher>
Need more on panel data econometrics?  Try searching for a combination of the subject terms – econometrics AND "panel analysis" – in our the SFU Library Catalogue.
Or perhaps you want to broaden out to econometrics in general and browse through the hundreds of ebooks & books we have on that important topic? 
See below for some of our more recent purchases on this topic – resources available for all SFU researchers!
Book covers by ISBNs: 9781118949184 9781107164611 9780470518861 9781107657632 9780198753445 9780134610986 9780134461366 9783319709420 9781119484905 9783319982823 9783030036140 9781787145412 9781787567252 3319731505 1493994298
As always, send any questions to me!
-- Mark
-----------------
Mark Bodnar
Economics & Business Librarian
mbodnar@sfu.ca