Copyright for Instructors - Answers now to save angst later!
Published by Mark Bodnar
​Calling all instructors...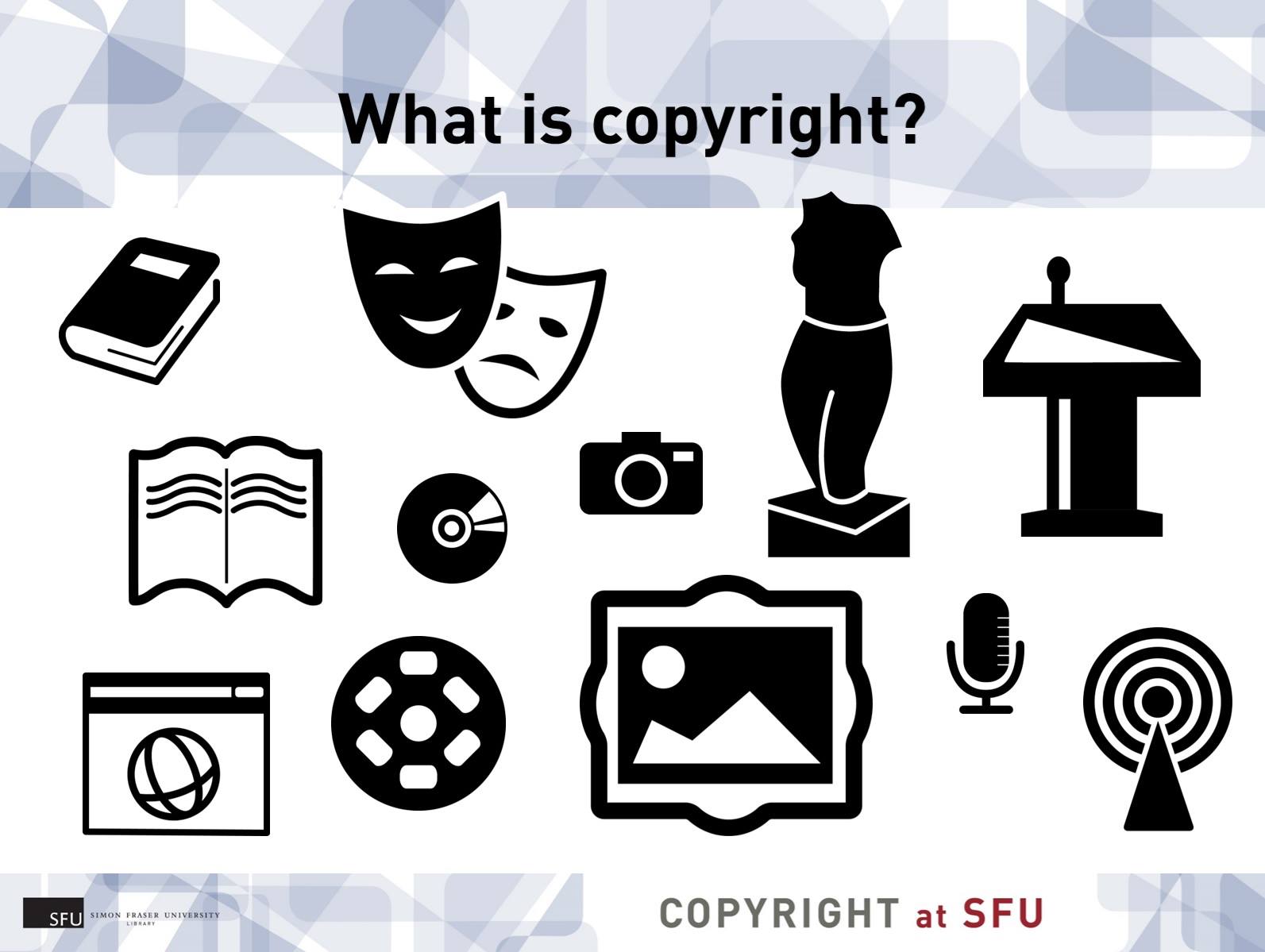 Have you ever been in the middle of planning a lecture when you suddenly wondered if showing that video (or copying that chapter... or making a slide from that artistic work) was allowed within copyright laws, policies, and guidelines?
Such quandaries tend to happen at the last minute -- often at midnight! Why not spend an hour now to save some worry later?
SFU's Copyright Office is planning a workshop for instructors in our W.A.C. Bennett Library on June 17th. Learn how you can use copyright protected material in your classroom and in Canvas, and how to find materials with fewer copyright restrictions. Also learn about SFU copyright policies and services, and about the new Copyright Provision Recordkeeping Survey.
Bring all your questions and concerns!
On a related note... did you know...?
SFU has a Copyright Office, a centralized copyright website (copyright.sfu.ca) with FAQs, tools and links, and a single contact for copyright questions (copy@sfu.ca).
Also available are newly created videos on copyright basics and things to consider when using copyright protected works in instruction/teaching. http://www.lib.sfu.ca/copyright/videos