On this page
General & interdisciplinary
Search engines
Google Image Search
After running a search, click on "Search Tools" to filter results by a variety of features, such as size, colour, or type (photo, clip art, line drawing, etc.). The ability to filter by "usage rights" will be of particular interest to those wishing to use images in their research.
OAIster
Powered by WorldCat, a catalogue that searches thousands of libraries around the world at once, OAIster is specifically for locating digital library resources. Click on "Advanced Search" and select "Downloadable image" under Format.
Yahoo Images Search
Offers image searching capabilities similar to Google's, but across different collections of images. Emphasizes results from Flickr more than other search engines.
Image collections
Ad*Access
Database of advertisements printed in U.S. and Canadian newspapers and magazines between 1911 and 1955.
Digital Public Library of America
Contains millions of digitized images (along with other types of materials) from a variety of libraries, archives, and museums across the United States.
Flickr
Popular site for organizing and sharing personal photograph collections as well as a growing number of institutional collections. You can limit your search to Creative Commons-licensed content, or limit further to content that can be used commercially or that can be modified or adapted.
Flickr: The Commons
The Commons is a collection of images submitted to Flickr by cultural institutions, such as libraries, museums, and archives, that have no known copyright restrictions.
George Eastman House
Museum of photography and film. Provides access to the museum's digitized collections for educational use and research.
International Centre for Photography
The digitized collection of the ICP photography museum. Browse photos by photographer or by topic.
Library of Congress Prints & Photographs Online Catalog
Digitized images held by the Library of Congress' Prints & Photographs Division. The collection is international in scope, but primarily documents the history and lives of American people.
New York Public Library Digital Collections
A wide-ranging collection that includes photographs, drawings, posters, rare illustrated books and others. Low-resolution images can be viewed and used in research projects and presentations. Permission must be obtained for use of high-resolution images.
University of British Columbia Library Digital Collections
Provides access to a large number of research materials and digital collections hosted at the UBC library. Many of these collections includes images, and a number cover Canadian and BC history and culture: see, for example, the Chung Collection, the Japanese Canadian Photograph Collection, and the Rosetti Studios Stanley Park Collection.
Unsplash
A broad collection of photos that are free to use for both commercial and personal purposes.
Wikimedia Commons
Searches the images available in the Wikipedia encyclopedia. The images on this site are contributed by Wikipedia users and are considered "freely usable," though you can also select an image to view specific copyright information.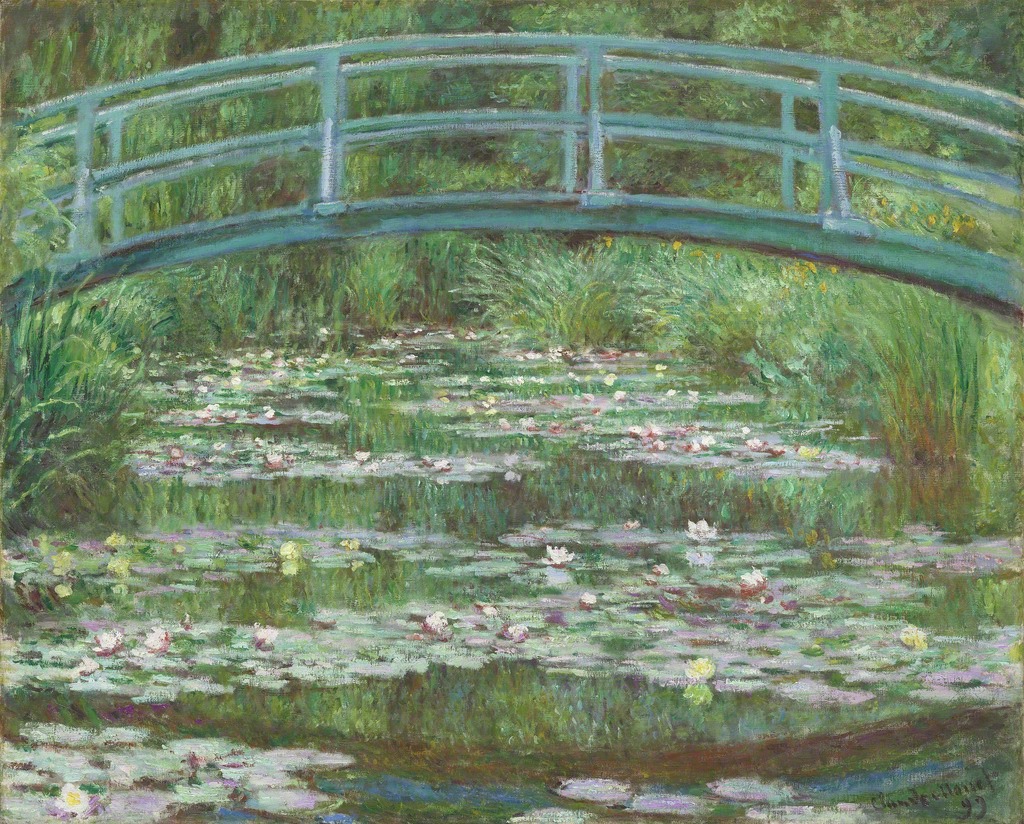 Art & architecture
Artchive
A very early iteration of a "virtual gallery" containing thousands of fine art images.
Art Images for College Teaching
Art images organized into categories, with an emphasis on ancient, medieval, and Renaissance European art and architecture. Thumbnails link to more detailed information.
ArtSy
Many images on this site have a "Download Image" option associated with them, meaning that users have explicit permission to downloaded and use them. They are believed to be in the public domain, or have otherwise been made available for use from other sources.
ArtsConnectEd
Provides access to works of art and educational resources from the Minneapolis Institute of Arts and Walker Art Center.
Casselman Archive of Islamic and Mudejar Architecture in Spain
A collection of approximately 4,000 colour and black/white images related to Islamic and Mudéjar architecture.
Getty Search Gateway Open Content Images
Digital collections from the Getty Museum in Los Angeles, California. High-resolution images are available for download.
Luna Commons
Contains thousands of images relating to art, architecture, and material culture. Select "Export" to download images. Please read the Luna Common's Terms of Use statement for more information.
Vancouver Art Gallery's Emily Carr Collection
Includes images of "features works" held by the VAG, as well as educational resources to help incorporate Carr's art into K-12 curriculum.
Visual Arts Data Service
Art images from various UK collections.
Visual Collections
Includes images of maps, fine art, and photographs from over 50 museum, university, and private collections worldwide.
Gallery & museum collections
The websites of museums and galleries are often useful for providing images of the artworks in their holdings. To locate museums and galleries, try the following web directories:
Some major museums and galleries include:

Humanities, social sciences, & education
American Memory – Library of Congress
A large collection relating to American culture and history, organized into thematic collections.
Discovering American Women
Primary sources (photos, letters, diaries, artifacts, etc.) that document the history of women in the United States. To find specific kinds of images (e.g. book covers, photographs), click the "Primary Source Types" link.
Education by Design
A database of educational visual aids, useful as a pedagogical tool for a variety of subjects.
LIFE Photo Archive
Hosted by Google, contains millions of photographs from the LIFE magazine photo archive, stretching from the 1750s to today. Does not include all photographs from LIFE's archives. Also see a collection of classic photographs from the magazine's history, which includes some additional images arranged by theme or event, though it does not include a search function.
Pics4Learning
A collection of "copyright friendly" images for use in education.
Travelers in the Middle East Archive (TIMEA)
Focuses on Western interactions with the Middle East, particularly travels to Egypt during the nineteenth and early twentieth centuries. Includes photographic and hand-drawn images of Egypt, and historical maps of Egypt and Cyprus.
UNESCO Photobank
Contemporary and historical photographs classified into themes: education, science, social science, culture, and communication. Photographs taken at UNESCO headquarters and in field offices worldwide dating back to 1945.
WorldImages
Provides access to the California State University IMAGE Project. WorldImages is global in coverage and includes all areas of visual imagery.
Sciences
Earth Science World Image Bank
Geoscience images made available by the American Geological Institute. Some images are available at a high-resolution free of charge for non-commercial purposes.
Forestry Images
Photographs of many subjects relating to forestry, including trees, plants, landscapes, insects and other pests.
IAN Free Science Symbols and Icons
Collection of over 2500 royalty-free vector symbols and icons, designed to enhance science communications with diagrams and visual representations of scientific processes.
Note: You must register for a free account in order to view images on this site.
NASA Images Galleries
Includes several thematic galleries relating to astronomy and the history of space exploration.
National Sciences Foundation Multimedia Gallery
Multimedia collection, including thousands of images, from this U.S. government agency that supports science and engineering research.
NOAA Photo Library
The National Oceanic and Atmospheric Administration's collection that includes weather and space images, images of shores and coastal seas, and marine species images.
The U.S. Fish and Wildlife Service's Digital Library
This collection contains photographs and maps, many of which are in the public domain. Images in the collection relate to fields such as forestry, biology, and environmental management.
British Columbia
British Columbia Archives: Visual Records
Photographs, paintings, drawings, and prints relating to the history and culture of British Columbia. Copyright and permissions guidelines accompany each image.
City of Vancouver Archives
Database that includes archival descriptions and finding aids for a variety of records relating to the city of Vancouver. For search help, refer to the site's instructions for finding digital photographs.
Heritage Burnaby Photographs
Contains thousands of images depicting the growth and development of Burnaby from the late-1800s to the present. Interactive site allows you to read and contribute descriptions of photographs.
Vancouver Public Library Historical Photographs of BC and Yukon
Images related to the history of Vancouver, British Columbia, and the Yukon. Note that not all images held by VPL have been digitized.
Canada
Centre for Contemporary Canadian Art Canadian Art Database
Images of Canadian art including paintings, drawings, photography, sculpture, digital work, conceptual art, and performance art.
Images Canada
Hosted by Library and Archives Canada, contains photographs, lithographs, and reproductions of subjects relating to Canadian culture and history.
Library and Archives Canada
The link "Digitized Images" will bring you to LAC's Flickr page, but many additional images can be found through the website's Databases, Electronic Collections, Thematic Guides, and Virtual Exhibitions.
National Gallery of Canada
Images of artistic works in the National Gallery's permanent collection.
National Research Council Archives
The NRC is the primary science and technology research organization of the Canadian government. Its archives include digitized photographs of NRC staff, laboratories, buildings, research equipment, conferences, special events, and more.
Natural Resources Canada Photo Galleries
Contains several sub-collections managed by this department of the federal government, notably the Canadian Landscapes Photo Collection, which includes photographs of Canadian landscapes and landforms presented by the Geological Survey of Canada.
Virtual Museum of Canada
Images of materials from a number of Canadian museums, such as artefacts, photographs, and paintings.