March 20, 2020 update: While the physical SFU Libraries are temporarily closed due to COVID-19 measures, we are happy to continue to support you with any research data management questions remotely. Please feel free to contact us by email at
data-services@sfu.ca
during this time, and we can set up a meeting via video conferencing or telephone.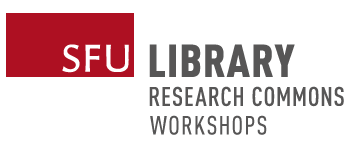 Protect your research data by following strong security practices. This workshop will cover topics including:
cloud storage,
full disk encryption,
threat modelling,
communication and file sharing,
account security,
two-factor authentication (2FA), and
digital preservation.
Learn how to keep data secure with SFU resources.
Register for upcoming workshops
No upcoming instances of this workshop found.