March 20, 2020 update: While the physical SFU Libraries are temporarily closed due to COVID-19 measures, we are happy to continue to support you with any research data management questions remotely. Please feel free to contact us by email at
data-services@sfu.ca
during this time, and we can set up a meeting via video conferencing or telephone.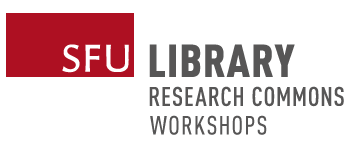 Collect. Describe. Store. Backup. Preserve. Share.
Draft a plan to manage your research data and ensure its openness over time. The focus of this workshop will be working with DMP Assistant, an online data management plan utility. A sample case will be provided or build a plan using your research.
Note: Please bring your own fully charged laptop to this workshop.
Register for upcoming workshops
No upcoming instances of this workshop found.