March 20, 2020 update: While the physical SFU Libraries are temporarily closed due to COVID-19 measures, we are happy to continue to support you with any research data management questions remotely. Please feel free to contact us by email at
data-services@sfu.ca
during this time, and we can set up a meeting via video conferencing or telephone.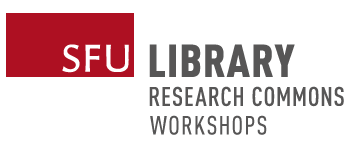 The OSF is a free, open-source web app that manages research projects at all stages of the research lifecycle. It is used for documentation, file storage, versioning, collaboration, and it connects the various tools researchers currently use. The OSF is produced by the Center for Open Science (COS) and has over 60,000 users across various academic disciplines. Attend the workshop to learn more and explore the OSF.
Register for upcoming workshops
No upcoming instances of this workshop found.