March 20, 2020 update: While the physical SFU Libraries are temporarily closed due to COVID-19 measures, we are happy to continue to support you with any research data management questions remotely. Please feel free to contact us by email at
data-services@sfu.ca
during this time, and we can set up a meeting via video conferencing or telephone.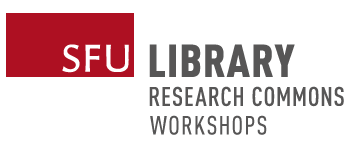 Are you concerned about your privacy in our networked, digital world? Do you wonder who benefits from the collection of your personal information? Social and technological forces incentivize the constant disclosure of personal information, and this data is actively collected, shared, and commodified. In this context of surveillance capitalism, the laws and regulations that currently exist to promote and protect our privacy are inadequate to the task. In honour of Data Privacy Day, please join privacy experts and advocates Mike Larsen and Micheal Vonn for a lively discussion about surveillance, 'smart' technology, and what it will take to make meaningful advances in the promotion and protection of privacy. Presentations will be followed by Q & A.

---------------------
Mike Larsen is President of the BC Freedom of Information and Privacy Association (FIPA) and Co-Chair of the Criminology Department at Kwantlen Polytechnic University. He teaches courses on socio-legal studies, criminological theory, police accountability, and surveillance and privacy issues, and his research deals with contestations around government secrecy, public accountability, and the right to know.
Micheal Vonn is a lawyer and has been the Policy Director of the BCCLA since 2004. She has been an Adjunct Professor at the University of British Columbia (UBC) in the Faculty of Law and in the School of Library, Archival and Information Studies where she has taught civil liberties and information ethics. She is a regular guest instructor for UBC's College of Health Disciplines Interdisciplinary Elective in HIV/AIDS Care. She has been honoured for her work in HIV/AIDS with both an AccolAIDS Award and a Red Ribbon Award, and she is the recipient of the 2015 Keith Sacré Library Champion Award for support, guidance and assistance given to the BC library community. Her publication credits include the Birkbeck Law Review, Surveillance and Society, Journal of Parliamentary and Political Law, and Case Western Reserve Journal of International Law. Ms. Vonn is a frequent speaker on a variety of civil liberties topics including privacy, national security, policing, surveillance and free speech. She is currently a collaborator on Big Data Surveillance, a multi-year research projected lead by Queens University.  She is an Advisory Board Member of Ryerson University's Centre for Free Expression and an Advisory Board Member of Privacy International.
---------------------
This event is presented in partnership with the Vancouver Public Library.
Upcoming workshops