Registered Community Scholars have access to all of the material available through the Find Articles and Books page. However, we know that just making that link available is not enough. We are dedicated to making this access meaningful and useful to you. 
Please contact the Community Scholars librarian, Heather De Forest, with any of the following:
questions about the Community Scholars Program.
consultation requests. I can work with you to help sort out what you're looking for and the best way to find it, to suggest resources or readings, to connect you with others working on similar questions.
workshop requests. Would you like to host a workshop for your organization, or for other Community Scholars in your space? 
your ideas about how we can make this program most useful.
I'd love to hear from you about what you're working on and what you need.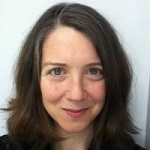 Heather De Forest
hdefores@sfu.ca
778.782.7322