On this page
2022: Samaila Newaz and Damien Nguyen
Samaila Newaz
Damien Nguyen
A second-year student in Biological Sciences, Damien has been volunteering in library outreach programs since high school, so the opportunity to work as a Library Assistant at SFU Library felt like a natural fit. Working at Belzberg Library at SFU's Vancouver campus and engaging with the downtown campus community has been a positive and enriching experience for him. "The range of people that use the library and its services serve as a great explanation as to why the libraries are more than just buildings to store information," he shares. "Working in libraries … has allowed me to meet amazing people; staff and patrons alike."
He adds that the Belzberg Library staff have been welcoming and supportive: "I am glad I have the chance to have them as colleagues."
With a few pre-requisite classes still to complete in his program, Damien will be continuing his scientific studies. "I was drawn to biology because I loved watching nature documentaries as a kid," he shares. "Out of all possible things to study, I chose what I think I could love studying the most, which is animals and the environments they live in."
In the meantime, he is optimistic and open-minded about the future, giving himself time to decide what he'd like to do after his degree: "Just trying to figure out life." Congratulations, and best of luck with your studies, Damien!
2021: Melissa Ho, Mahindhar Kumar and Jaden Thom
Melissa Ho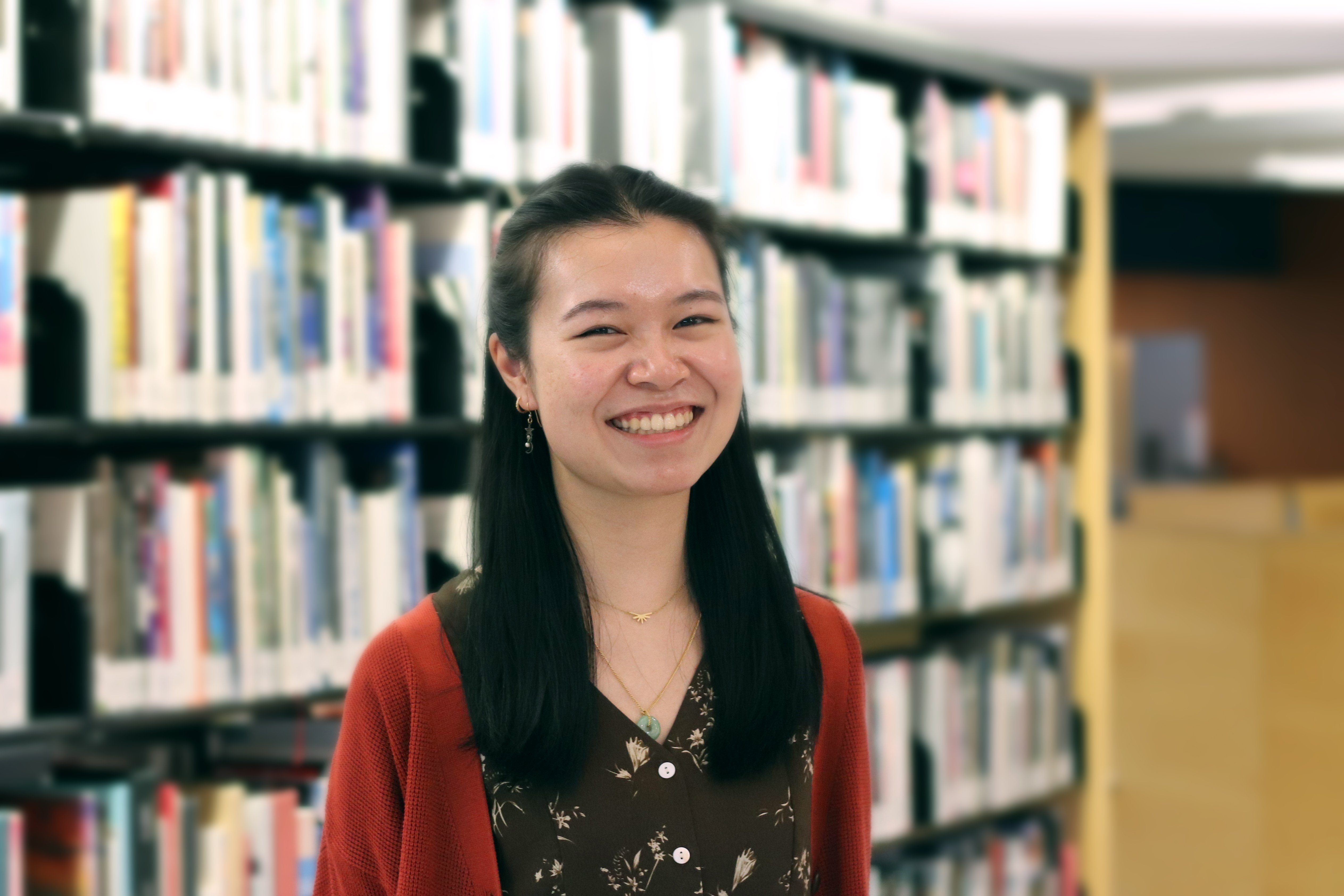 As a student in the School of Interactive Arts and Technology (with a minor in Publishing), Melissa's undergraduate program made it possible for her to explore her creativity in a variety of fields at the intersections of design, media arts, and technology.
In her work as a Technician at Fraser Library (SFU Surrey), Melissa now gets to bring together her education, her interest in photography and media arts, and her love of books. "Growing up, I was always an avid library goer," she says, sharing that her public library was like a second home to her.
For Melissa, Fraser Library is a very supportive and encouraging place to work: "I love being surrounded by books and the amazing staff at Fraser Library. I'm so happy that the opportunity to work at the library has made this all possible for me." Seeing familiar faces regularly in Fraser Library has also helped her feel more connected to the SFU Surrey community.
This summer, as she finishes up her degree, she will be doing a directed study on gentrification in Vancouver's Chinatown, working with the Vancouver Chinatown Foundation and Chinatown BIA. "We want to better understand the issues Chinatown is facing and possibly design a zine to support the small businesses of Chinatown," she explains. We're very happy to work with you at Fraser Library, Melissa, and best of luck with your research and your studies!
Mahindhar Kumar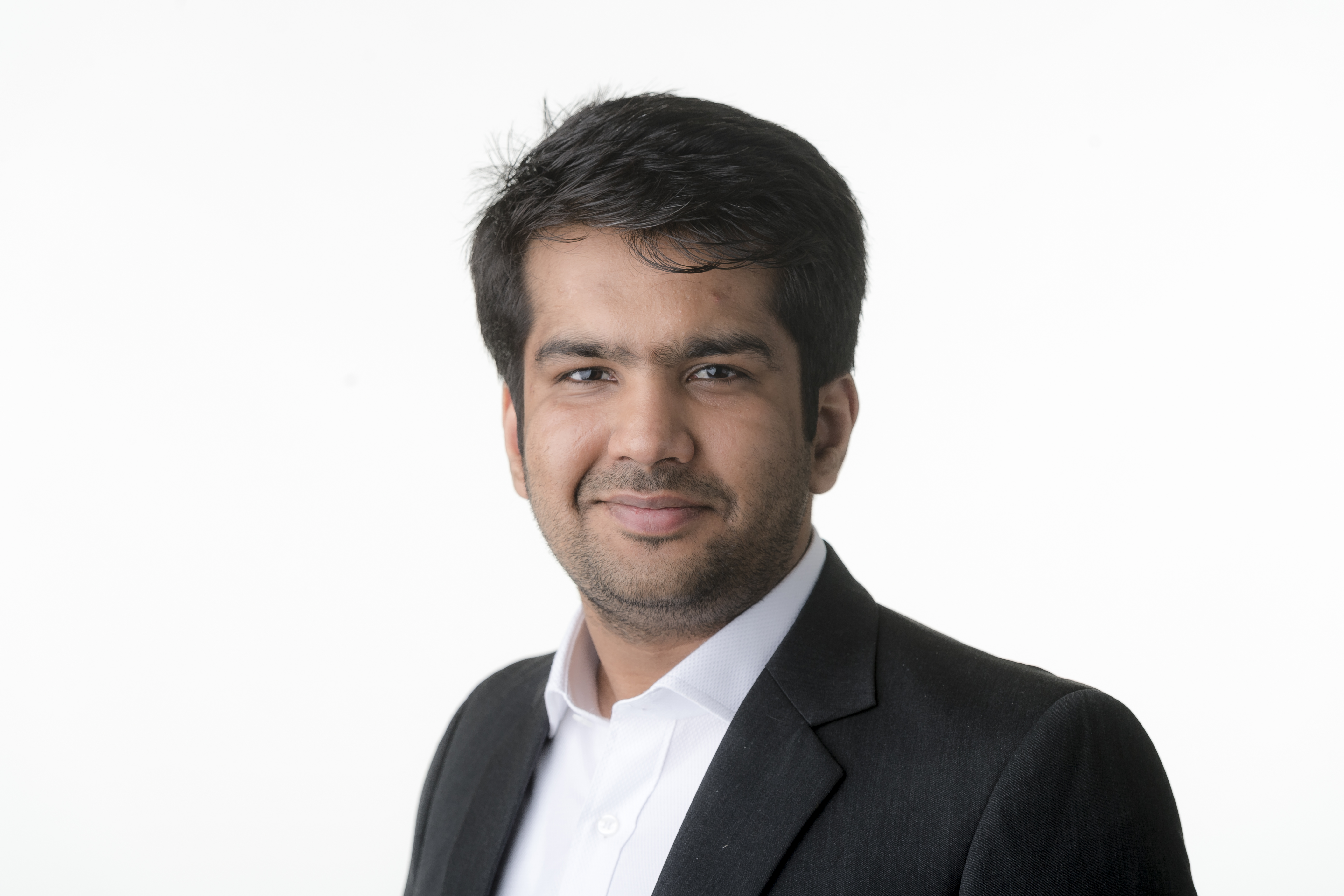 During his O-Level and A-Level education, Mahindhar became intrigued by economic models and by understanding how countries make financial decisions. It drew him to study Economics at SFU, with a concentration in Data Analytics, where he's now in his fourth year.
He first started working at SFU Library as part of a project to move books to create space in Bennett Library for the new Indigenous Curriculum Resource Centre. "I was an international student in Canada at that time and I was learning about different cultures and communities," he explains. Working on the project helped him to learn more about the history of oppression of Indigenous people in Canada.
Now working in Access Services at Bennett Library (SFU Burnaby), Mahindhar finds the most valuable part of his job to be connecting with people. "I enjoyed my interaction with the SFU community the most," he says. "Being able to enable learning for all library patrons was the most satisfying part of the job."
A strong believer in life-long learning, he intends to go to graduate school to study data science and to work towards a career as a data scientist. Congratulations, and best of luck with your plans, Mahindhar!
Jaden Thom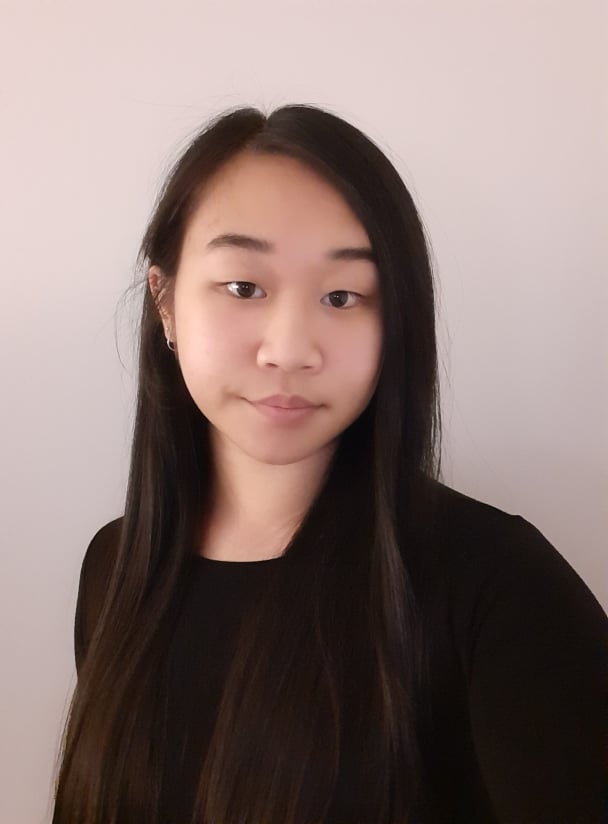 Now in her fourth year, Jaden was originally drawn to studying Anthropology because of its interdisciplinary nature, as she noticed how often Anthropology came up in (and could be applied to) her other courses.
This interest in interdisciplinarity also grounds her work as a Writing and Learning Peer Educator in the Student Learning Commons (SLC), where she regularly helps students from a wide range of disciplines. "It's eye-opening to be able to see how different (or similar!) different fields of study are," she says. Those connections also have an impact on her own work: "Working with students from all sorts of cultural and linguistic backgrounds helps me think of my own studies and writing in new ways."
She's been a peer educator for five semesters, and is especially grateful for the strong sense of community she feels among the SLC peer educators. This was particularly comforting and meaningful during the height of the COVID-19 pandemic when interactions with others were more limited.
An avid reader (she reads between 50 and 100 books each year!), Jaden has a passion for libraries and hopes to pursue a library-related career. We'd be lucky to have you, Jaden! Congratulations, and best of luck with your studies!
2020: Ashley Kyne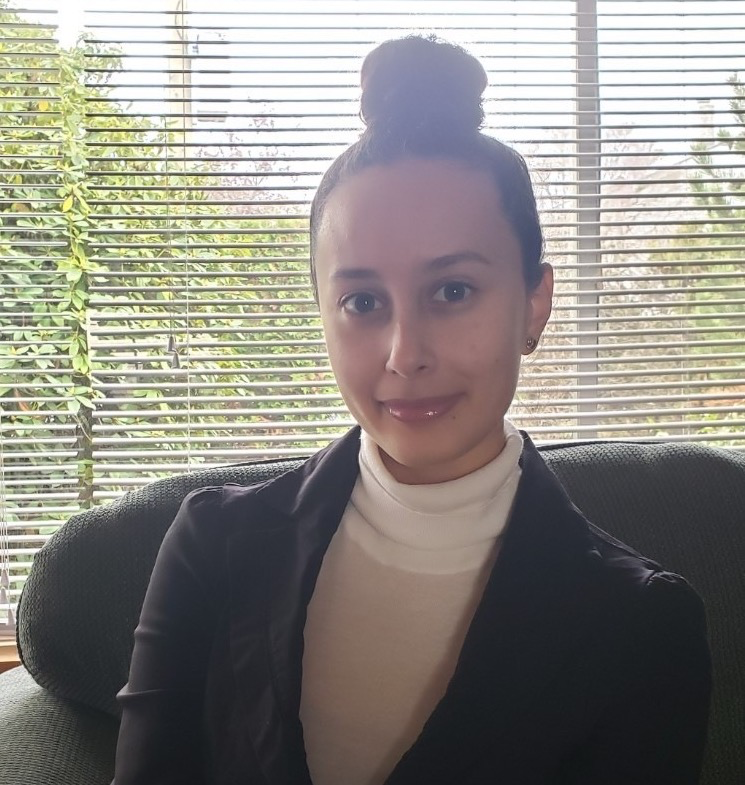 Learning about the Highway of Tears in a CRIM 101 class led to Ashley to pursue a BA in Criminology and Indigenous Studies. "I knew that I had found my calling," she says. Now in her fourth year, her honours thesis focuses on offender risk assessment and considering culturally-specific risk factors for Indigenous offenders.

As an English as an Additional Language (EAL) Peer in the Student Learning Commons, a role she's held since 2019, Ashley draws on her own experiences growing up in an iTaukei and European household. She shares: "My Nani (grandmother) was the matriarch of my family—she taught me everything I know about my iTaukei heritage. However, when I began my Western education, we miscommunicated. My Nani would tell me that she feels stupid because she could not understand certain English words."

These experiences shape Ashley's approach as an EAL Peer, where she strives to create judgement-free spaces for her conversation partners to improve their English language skills and works with them "to dismantle the misconceptions about 'native' English-speakers."

After graduating, Ashley intends to pursue her research on Indigenous justice, resurgence, resistance, and sovereignty in graduate school. We wish all the best to her in her work and research!
2019: Mizuki Giffin and Bessie Wong
Mizuki Giffin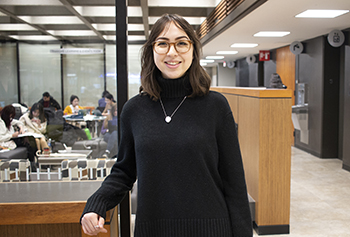 Mizuki is currently in her third year of World Literature studies, and plans to do an honours thesis next year. When asked why she chose this area to study, she says, "I've always loved reading and I was intrigued by the World Literature Program at SFU when I learned about it. Once I started, I was instantly hooked. I love that it is about theory and exploring how different cultures are represented." Mizuki goes on to explain that more than academically rewarding, her studies have allowed her to connect with her own Japanese culture; she plans to travel to -- and possibly live in -- Japan to further her understanding.
Mizuki is a Library Assistant at the Belzberg Library. She lights up when talking about her work at the Library and describes the experience as being like she's "surrounded by friends". She enjoys her work assisting patrons, and notes that she was surprised what an important hub Belzberg is for community members as well as students. We wish all the best to Mizuki in her work and studies!
Bessie Wong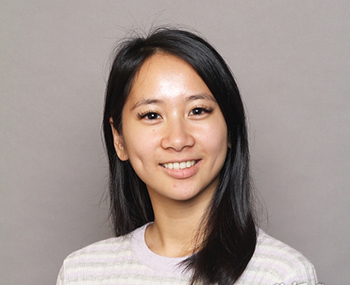 A fan of libraries since childhood, Bessie has volunteered at the SFU Library since 2015 as an English as an Additional Language (EAL) Peer Educator in the Student Learning Commons. She enjoys the interpersonal aspect of this role, saying "being able to openly talk about cultures and personal experiences in Canada with my EAL peers gives us the chance to see others' perspectives and learn more."
A fourth year Arts student with a major in Communications, Bessie enjoys learning about the impacts that new media and technology have on our daily lives. After graduation she hopes to work in corporate communications doing social media and technical and UX writing. "I'd also like to learn some coding languages such as HTML and work towards my goal of becoming fluent in French and Mandarin," she says.
We say: Bonne chance Bessie!
2018: Fendi Huynh and Sejin Lee
Fendi Huynh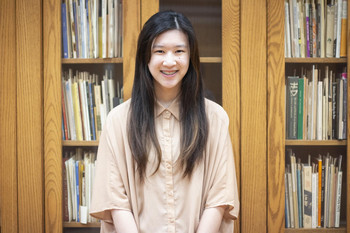 Fendi Huynh is a third-year BBA Candidate at SFU Beedie School of Business with a concentration in management information systems and operations management.
Always passionate and interested in venturing out of her comfort zone, Fendi works as a Library Technician at Fraser Library where she has the opportunity to learn about everything high-tech from cameras to arduino kits. Her love of learning and exploration has landed Fendi in both Latin class, and as Co-Director of External Relations for the SFU Rocketry Club!
Speaking about her home campus at SFU Surrey, Fendi beams with enthusiasm for both the architecture and the community. We're sure all her colleagues and fellow students at SFU feel the same about Fendi.
Sejin Lee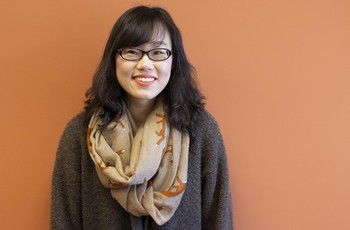 Sejin Lee is a student in the Department of Psychology, a lab member in the Helping and Happiness Lab, a Writing and Learning Peer Educator in the Student Learning Commons, and a joy to be around.
Sejin's warmth and love for her fellow students and her community at SFU are both palpable and contagious. Sejin credits her work as a Peer Educator for giving her an opportunity to make connections that go beyond her academic work. Whether she's helping her peers with their papers, playing board games with her friends, or speaking enthusiastically about her love of Big Macs ("I am obsessed with them!"), it is clear that helping and happiness are a big part of what Sejin brings to her community.
We wish Sejin a bright future and many happy meals!
2017: Melanie Hiepler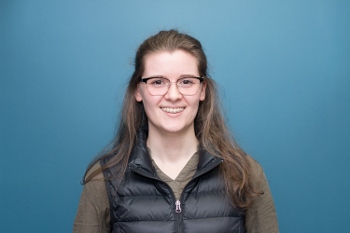 Melanie Hiepler is nearing the end of her Honours undergraduate degree in World Literature. For her Honours project, she is concentrating on the work of the ever-fascinating Elizabeth Jane Weston (the real 16th/17th century neo-Latin poet, not her Assassin's Creed character!). Melanie is deeply interested in why women have chosen the paths they've chosen throughout history, and how they were served by those choices, however perplexing they may seem to a present-day audience. Melanie's study of Weston's letters investigates how the poet created a literary identity as the "feminine Other" and as the "British Other" to both survive and advance her literary career. This project has challenged and grown Melanie's interest in issues of solidarity and community among women: "If I had not been a feminist before I started this project, I would have been one by the end for sure!"
Melanie understands World Literature as part of a broader movement toward cross-cultural awareness and the appreciation of difference and hybridity.
Melanie is enthusiastic about her work as a Learning and Writing Peer Educator at the Student Learning Commons, and credits it with confirming her love of writing and education. She also credits it with developing her wonderful skill set of working and collaborating with people. While Melanie is still pondering her post-graduation plans, she hopes to have a chance to revisit Prague, where she spent a semester studying two summers ago. We wish Melanie good luck in all her future endeavours!
2016: Ken Ip
Ken's passion for stories is rooted in his love of language and a curiosity about the connections between different forms of storytelling. From listening to stories based in Chinese mythology as a child, to playing video games and becoming a K-pop and J-pop connoisseur in his high school years, Ken has developed a keen and nuanced understanding of how stories can cross genre, language, and geographic lines to connect people to each other across the globe.
Ken's first language is English, but with years of French immersion, a stint working in a firm in Hong Kong, and a few language classes, French, Cantonese, and Spanish are also easily accessible, broadening Ken's appreciation of World Literature, his field of study at SFU. Currently, Ken is hard at work on his Honours Thesis on the topic of Moroccan authors and story-tellers with a special focus on Paul Bowles' Five Eyes and Betsy Bolton's Maghrebi Voices.
While a student at SFU, experiences such as being a Peer Educator at the Student Learning Commons and participating in the Institute for World Literature Conference at Harvard University (YES! the Harvard University) have been invaluable in helping Ken develop and hone his skills as an interdisciplinary scholar. He hopes to continue his studies by doing graduate work in English or Comparative Literature.
2015: Emily Bragg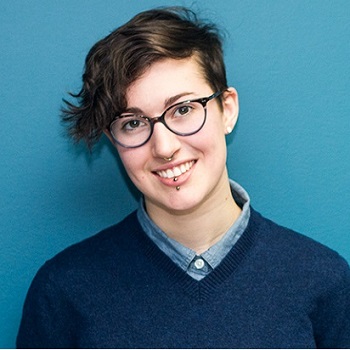 Emily Bragg is well on her way to becoming a social justice warrior with a knack for queer activism and linguistics.
She is passionate, determined, and just about ready to graduate from SFU with a double major in Linguistics and English, a Certificate in Speech Science, as well as a TESL Certificate.
Currently working on a directed study project in the area of queer sociolinguistics, she can see a future devoted to the study of the political impact of language on culture and society. Her interests in this area cover everything from reclaiming of language by gender and sexual minority groups, to figuring out why it is so difficult for some people to learn other people's preferred pronouns (public service announcement from Emily: ask people what pronoun they prefer and then use it. It's easy and the right thing to do!).
Emily's hard work in her studies is well balanced by the zen of shelving books at SFU's Bennett Library, dancing, and spending time outdoors.
Winning the 2015 SFU Library Undergraduate Student Award has meant a brand new computer for Emily, which we are sure she will use to do and write fabulous things and push some boundaries. As Emily explains: "if you're keeping within everyone's comfort zone, you're not doing it right."
2014: Omeed Lakhani
Like many SFU students, Omeed Lakhani spends a lot of time at the SFU Library—in his case the Burnaby campus's W.A.C. Bennett Library branch, where he spends up to 20 hours a week during exams.
But the fourth-year biology undergrad doesn't just research and study at the library.
For the last four years, he has also spent at least five hours a week volunteering with the Student Learning Commons' (SLC) Learning and Writing and English as an Additional Language peer educator programs.
"It's a large time commitment, but it's worth it," says Lakhani, winner of the Library's first $1,000 SFU Undergraduate Student Award. "There are a lot of benefits. And it's very rewarding to be part of a dedicated team of professionals and volunteers who share a common goal."
Lakhani, who's planning a career in teaching, particularly enjoys helping people from a variety of different cultures and backgrounds. "And it's not just people who don't have English as a first language, it's everybody," he says. "I've had native English-speaking grad students drop in for consultations."
Peer volunteers also develop valuable postgraduate and career-related skills and receive recognized tutoring credentials, he says, but one of his favourite perks is the SLC staff common room.
"Most students don't have a space like that on campus. It's a real oasis." 
Read more: For the rest of SFU News' profile on our first winner, see SFU Library award winner has full volunteer calendar.