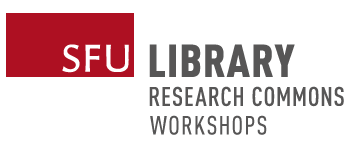 Dates
Monday, May 16, 2022 - 6:30pm to 7:30pm
Monday, May 30, 2022 - 6:30pm to 7:30pm
Monday, June 13, 2022 - 6:30pm to 7:30pm
Monday, June 27, 2022 - 6:30pm to 7:30pm
Monday, July 11, 2022 - 6:30pm to 7:30pm
Monday, July 25, 2022 - 6:30pm to 7:30pm
Monday, August 8, 2022 - 6:30pm to 7:30pm
Monday, August 22, 2022 - 6:30pm to 7:30pm
Location
via Zoom (link will be sent to participants 24 hours before the workshop/event begins)
This workshop is in the past and registrations are unavailable.
Registration dates
closed Sunday, August 21, 2022 - 6:00am
All times are Pacific Time Zone (Vancouver, BC, Canada).
About the workshop
Undertaking a literature review can feel overwhelming and leave students feeling unmoored. These sessions are intended to offer some structure and guidance along with creating a sense of community among students who may otherwise be doing this work alone. 
Each session will offer a short think piece (e.g., examples, frameworks, project planners) but spend the majority of the time hearing from and giving feedback to participants who are actively working on developing a literature review. Students will be invited to briefly talk through their working research question and current reading strategies and findings, and the facilitators and peers will provide feedback and suggestions. 
This series is aimed especially at MURB students who are preparing for the required research prospectus seminar. However, it is open to any graduate student who would like to be in conversation with others as they develop their literature review.
Registration is required for the series, but we welcome new participants throughout the term as well as those who may not be able to attend all sessions. If you would like to join a session after registration has closed, please email robyn_long@sfu.ca to register.
Facilitators:
Dr. Tiffany Muller Myrdahl

Kate Elliott

Dr. Robyn Long