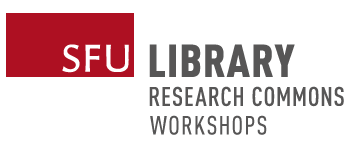 Dates
Friday, October 20, 2023 - 1:30pm to 3:00pm
Location
Burnaby, Bennett Library, Rm 7010, Research Commons
All times are Pacific Time Zone (Vancouver, BC, Canada).
About the workshop
Building on our previous Python workshop, today we will cover more advanced scientific computing in Python. We will talk about speeding up calculations and working with mathematical arrays with NumPy, working with dataframes in Pandas, and working with scientific datasets with xarray.
Requirements
Setup & Software Installation
This will be a hands-on workshop, so participants need to bring a laptop with Python installed on your device, along with numpy, pandas,  xarray, and netCDF4 libraries.
Prerequisite
Facilitators
Alex Razoumov
Marie-Hélène Burle